It's certainly unprecedented times at the moment. And the usual back-to-school activities that you normally plan, well, they may not be suitable this coming school year! One of those 'must-do' activities in the first week of the school year includes some fun and engaging getting-to-know-you activities, or ice breakers, to help your students feel comfortable with their new group of classmates. But, how do you do this when you have students learning from home remotely?
Here are some super fun and engaging ways you can tick off the getting-to-know-you activities for distance learning.
---
'Getting-to-Know-You' Activities for Distance Learning
This is by far my favorite getting-to-know-you activity for distance learning – a Getting to Know My Classmates QR Code Template! Can you imagine the excitement when a student can simply use their device to scan a new classmate and see a real video of them introducing themselves? Cute!!
Now, this activity will take a little time to create – but it can be used for many activities during the first couple of weeks. All you will need is a video and photo of each of your students!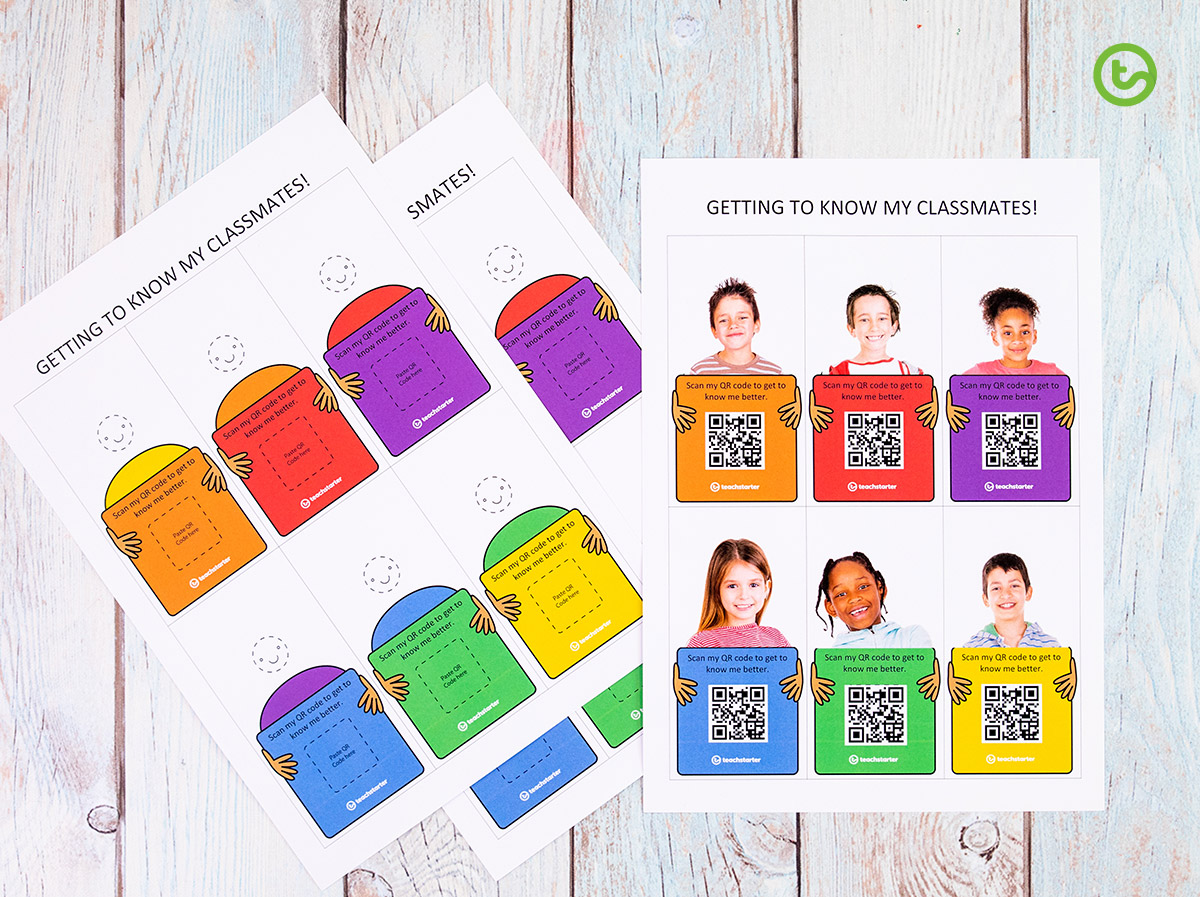 How to Use QR Codes to Share Getting-to-Know-You Videos
First, get your students to introduce themselves in a video (they can use an iPad or a cellphone).
You may like to send them a few questions they have to answer to make it easier.
Students email you the video so that you can create the QR code for each student.
Upload the videos to a Dropbox account. The reason for this is that this is a super easy and safe way to get a link for each of the videos. Alternatively, you could upload to YouTube but be sure not to make the video public.
In your Dropbox account, click on each video and you'll notice an image of a link that you can click on to share the video with a link.
Find the 'Get link' button and you'll be shown a shareable link.
Paste each link into your favorite QR code creator.
Save each QR code you create as the child's name – this makes it easier when you go to paste each of the QR codes onto the template.
The template is available in Microsoft Word and a Google Slide – so pick which template is going to work best for your distance learning set up. Once you've created your QR code activity, send it to your students.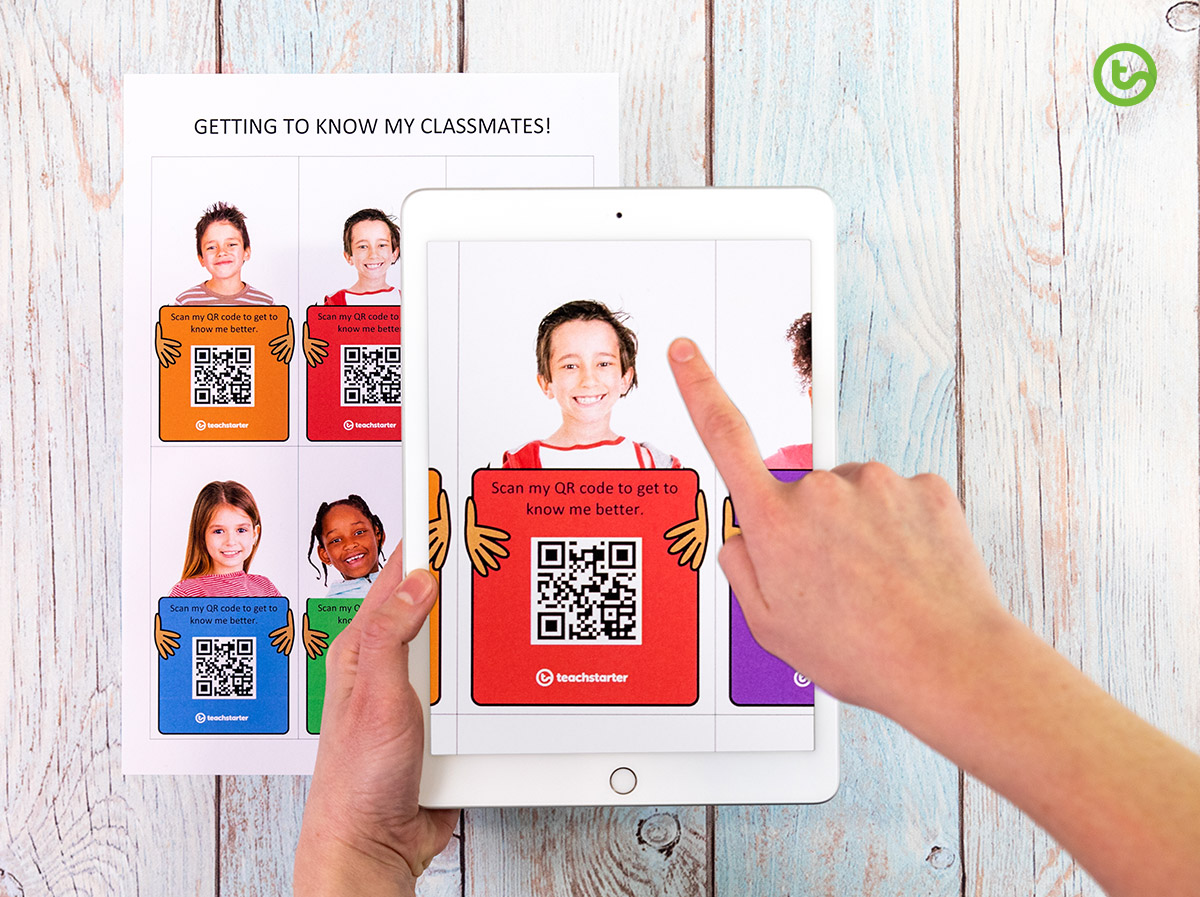 Other activities to do using this template:
After students have had a chance to get to know their classmates – why not play a game of human bingo.
Get students to partner up and introduce their fellow partners to the class during an online class meeting.
Play a game of 'who am I' during a class meeting. Readout some clues from one of the "getting-to-know-you" videos and see if your students can guess the classmate you are talking about.
---
To help with the getting-to-know-you process during distance learning we have created this Interview a Classmate template in both PDF format and an interactive Google Slide as well.
To use this resource virtually:
Assign each student a partner, and provide them with the Interactive Google Slide version of the Interview a Classmate Template.
Then, have each set of partners hold a virtual meeting to ask each other the questions.
Hold a class meeting where students will introduce their partner to the entire class.
---
This is a super fun getting-to-know-you game to play, and best of all it works in class or with distance learning set-ups too!
On each of the This is Me task cards there is a snippet of information that may or may not apply to an individual and an instruction to move a particular way. As each card is read aloud to the students, in class, or during an online class meeting, students respond appropriately if the information applies to them, e.g., jump up and down if you have an older brother. Students will find that there will be many cards that do apply to them, and many that do not.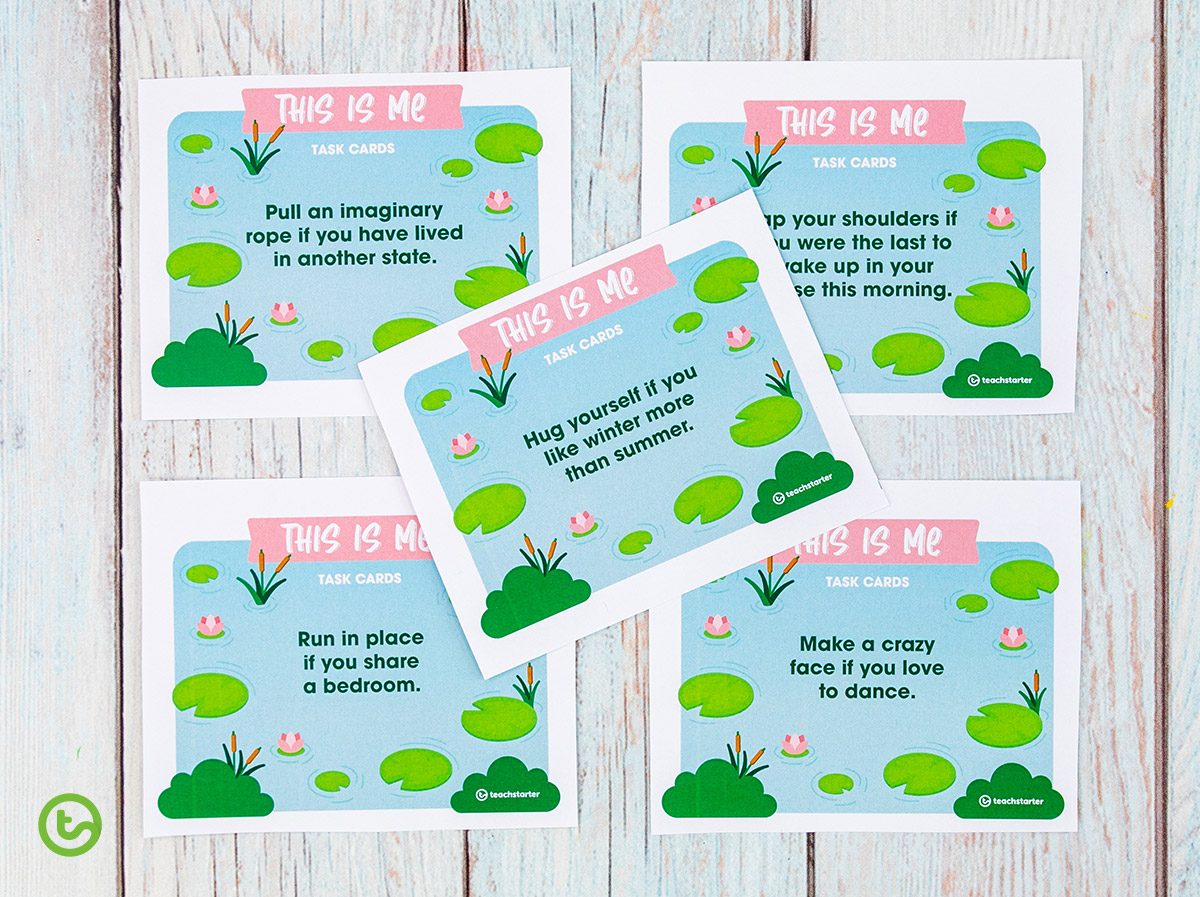 ---
This is a super cute and fun getting-to-know-you activity for the little learners that may be starting off their school journey online! In this icebreaker activity, students cut and paste their age and their favorite things onto a template. A great fine motor activity as well as a great getting-to-know-you activity!
Students can either use the pictures that are provided or alternatively, they can draw in their own pictures. After gluing their favorite things on the template, students then cut and paste the clothing of their choice onto the picture of themselves and add hair, eye color, etc.
The completed worksheet is a great prompt for young students to talk about themselves in class or during an online class meeting!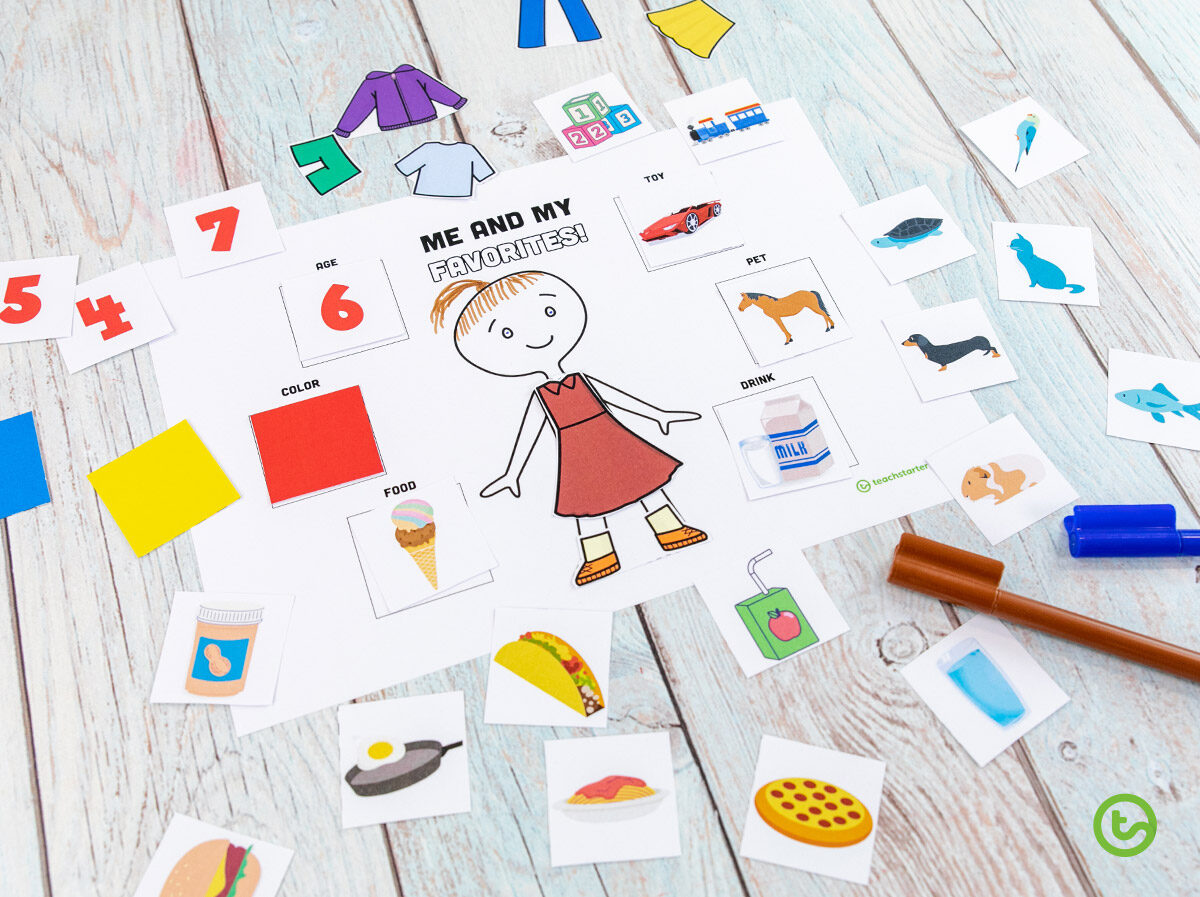 More printable getting-to-know-you activities:
Here are some other easy activity ideas that you could send to your students to complete at home. You could even get them to send the completed activity back to you so you can create a display in the classroom!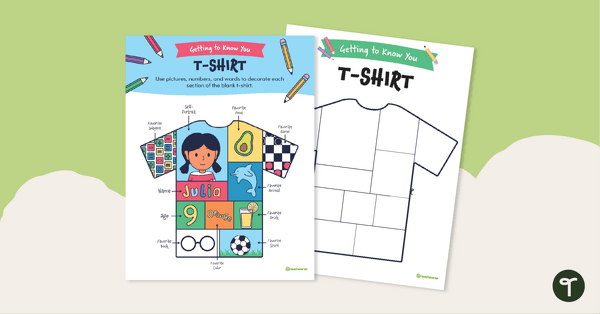 teaching resource
Start the school year off with a bang with this getting-to-know-you activity.
teaching resource
A getting-to-know you task for students to complete in the first days of a new school year.