Use QR codes to get to know your new classmates at the start of a new school year.
Looking for a fun, getting-to-know-you activity that can be done remotely or in the classroom? This QR code template is the perfect resource!
Have your students create a video or voice recording introducing themselves to their classmates. Then, depending on your student's tech-savviness, have your students create a QR code or you create one for each student to attach to their template. Each QR code will go straight to the video or voice recording that each student created. Have them finish by using a photograph of their head to attach to the body template.
Now, students will be able to learn about their new classmates no matter where they are located!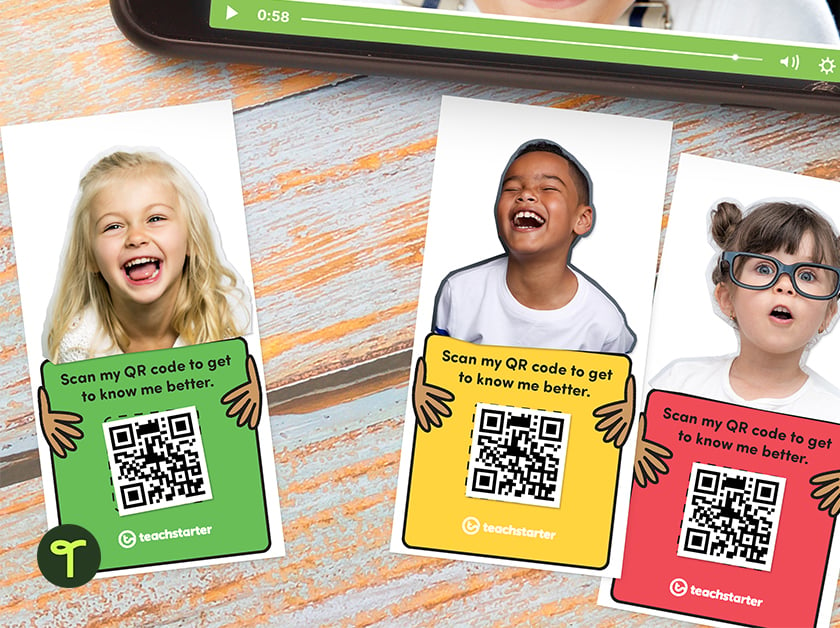 Use the drop-down menu to choose between the PDF, editable Word, or google slide version.