For the Love of Teaching is being praised by teachers for its fresh perspective, inspirational guests and uplifting vibes.
"Every teacher needs to listen to this! So good. Thanks, guys!" -Apple Podcast Reviewer.
Three times a week,  I'm bringing you interviews exploring the issues teachers face, chatting with guests about current educational trends and telling the stories of real life teachers.
Take a look at what's been happening on For the Love of Teaching: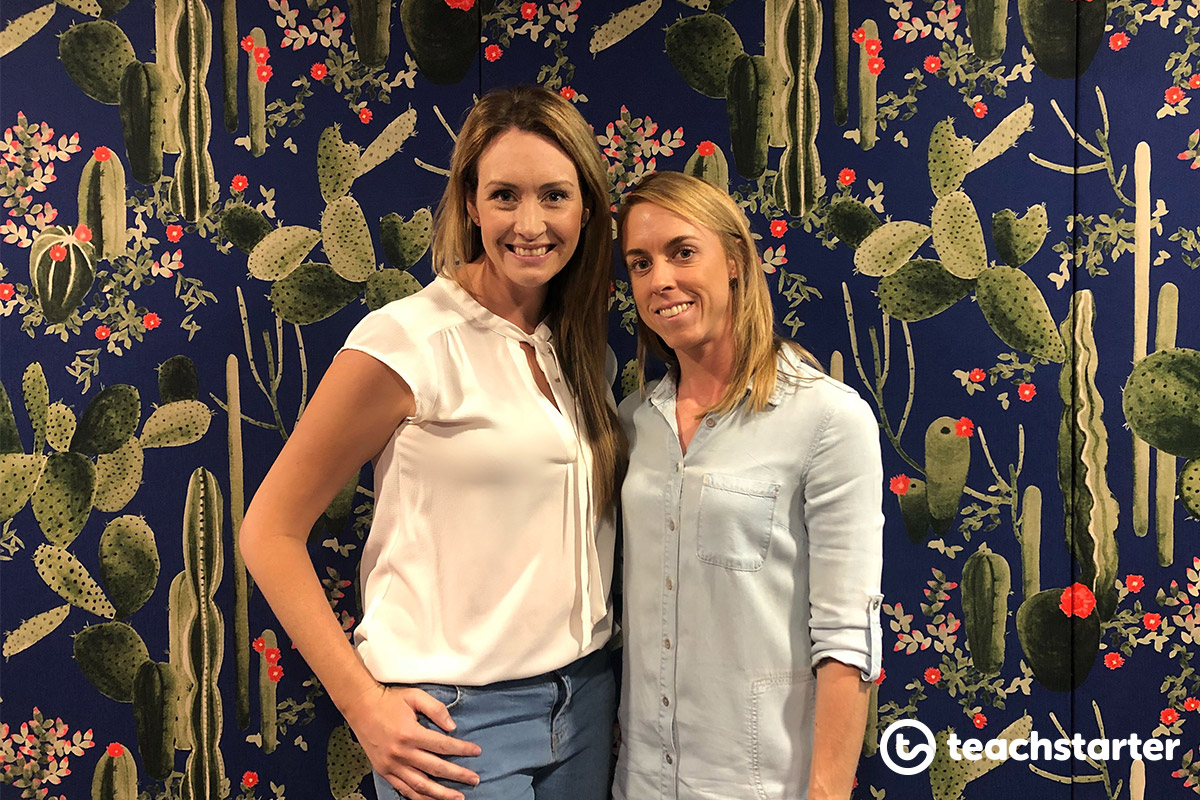 Professional cricketer and high school deputy principal, Kirby Short, leads a spectacular double life. Listen to Kirby, an experienced HPE teacher who has made the transition into administration whilst maintaining her career as an elite athlete, talk about striking the balance. Kirby's the captain of the Big Bash League's Brisbane Heat, and Deputy Principal at MacGregor State High School. She chats with me about the importance of having "other" in your life as a teacher (whether that be a family or another passion), and the way her supporting, sporting family shaped her as an athlete and as an educator.
In the second episode with Kirby we chat all about cricket, girls and sport and the power of engaging with students on a basic human level. Listen to Kirby talk about the benefits of physical activity for every child in school-based sport.
Listen in to my chat with Shaun, a teacher in an all-boys college in Brisbane, who is passionate about the performing arts, teaching overseas and inspiring students in the early years. In this episode, Shaun shares practical and applicable tips for anyone wanting to teach in the UK. You'll be surprised by what he shares. A must-listen episode for any teachers wishing to travel!
The Buzz – Released Every Monday
Here at Teach Starter, we love motivating, supporting and building up teachers. The Buzz is like a friendly chat with a couple of your teacher mates about the funny, awkward, tricky and unexpected moments teaching throws at us all. If you need a laugh to start your week, join me with  Jill (the co-founder of Teach Starter) as we talk teacher-to-teacher about what's on all of our minds.
This month we covered everything from connecting with students in ways we hadn't thought of, to changing things up with outside lessons. We chatted about report cards, with a trip down memory lane to Jill's days as a student, and talked about ways that Teach Starter is making reporting easier for teachers.
Joe (Mr D) Dombrowski is a passionate educator with a quirky sense of humour. He's been featured on The Ellen Degeneres Show and proclaimed one of her "favorites". Find out why one of the world's biggest comedians can't get enough. Mr D is honest, upfront and a little bit rude, and shows us all that teaching can be fun.
This was a wild month with Joe telling stories of escaped snakes, dating disasters and the very unreliable substitute teacher.
There's so much in store for our amazing listeners. Coming up on the show soon:
The Teacher Bestie – There are so many benefits to having a teacher bestie. From day-to-day encouragement and support to practical help like sharing workload and responsibilities, teaching with a good mate can add another layer of contentment to your career. Listen as one set of teacher besties, self-proclaimed "work wives" Jill and Erin talk about their time teaching together.
Still Got It – Cath Williams is an incredible teacher who has committed her entire working life to the profession. Cath's seen many theories and practices come and go (and some come back again), and she's taught with passion, enthusiasm, and fun for thirty years. Cath chats with me about digital technologies in the classroom and how the web has connected herself and her students with peers around the globe.
Do you know an inspiring everyday teacher who we should feature on the podcast?