Whether you're teaching summer school or just looking for something to do with your own kids for the Fourth of July, now's the time to grab the red, white, and blue crayons because we have some seriously creative 4th of July crafts the kids will love.
Memorial Day may get the summer vibes going, but Independence Day is a true start to the summer season with schools out (save for summer school, of course), barbecue grills on, and the sounds of kids splashing all around you. But if it's raining or you've just got a crafty streak, it's time to gather the kids around, don your red, white, and blue, and have a 4th of July to remember!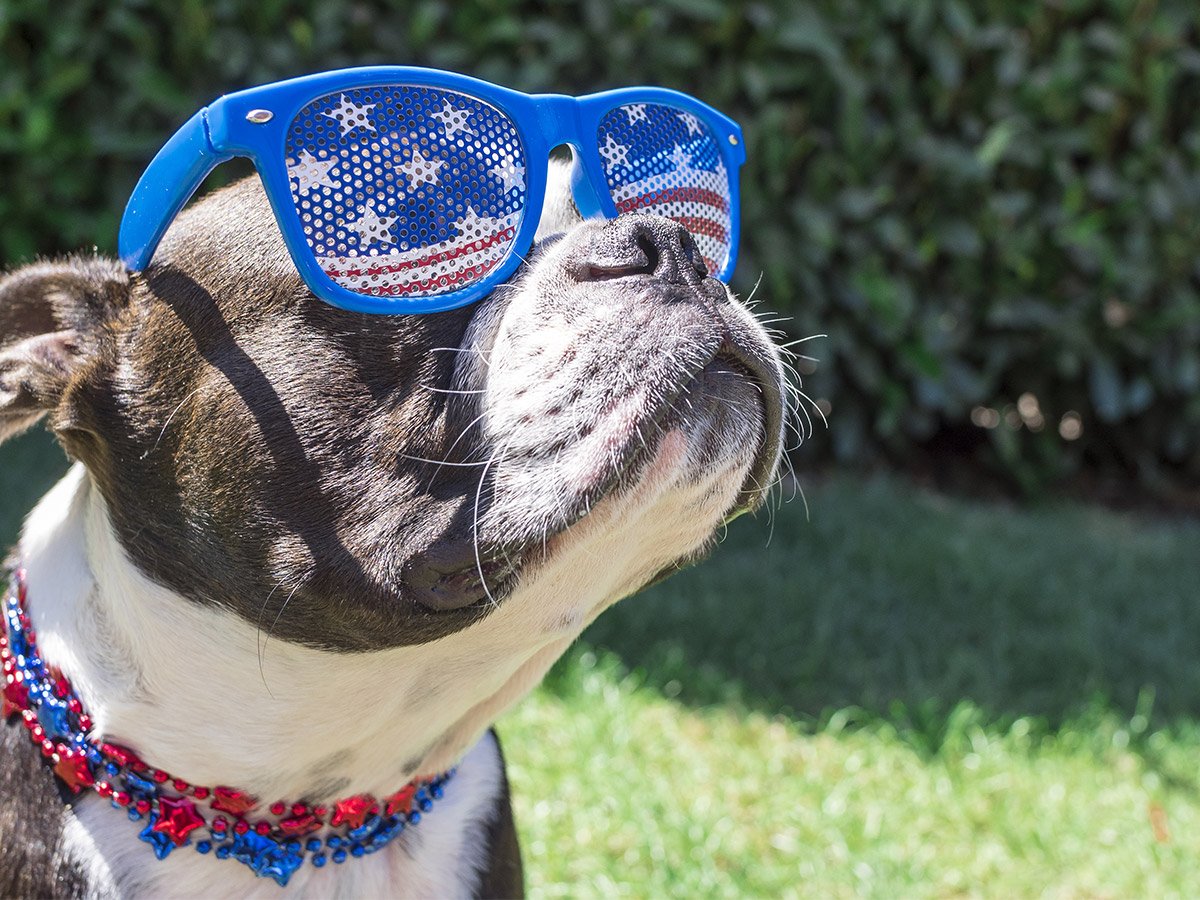 4th of July Craft Activities for Kids!
Show your patriotism with these amazing and easy art activities. They require little to no preparation or extra equipment. They really are perfect at-school or at-home Independence Day crafts!
Paper Lantern Art Activity
As the fireworks flash, the lanterns will light up with Independence Day cheer!
Create your own 4th of July lantern with the Independence Day Paper Lantern Art Activity. Use these lanterns to decorate your summer school classroom or your party on the Fourth of July — they're easy to make with our template, and they help kids practice those fine motor skills too.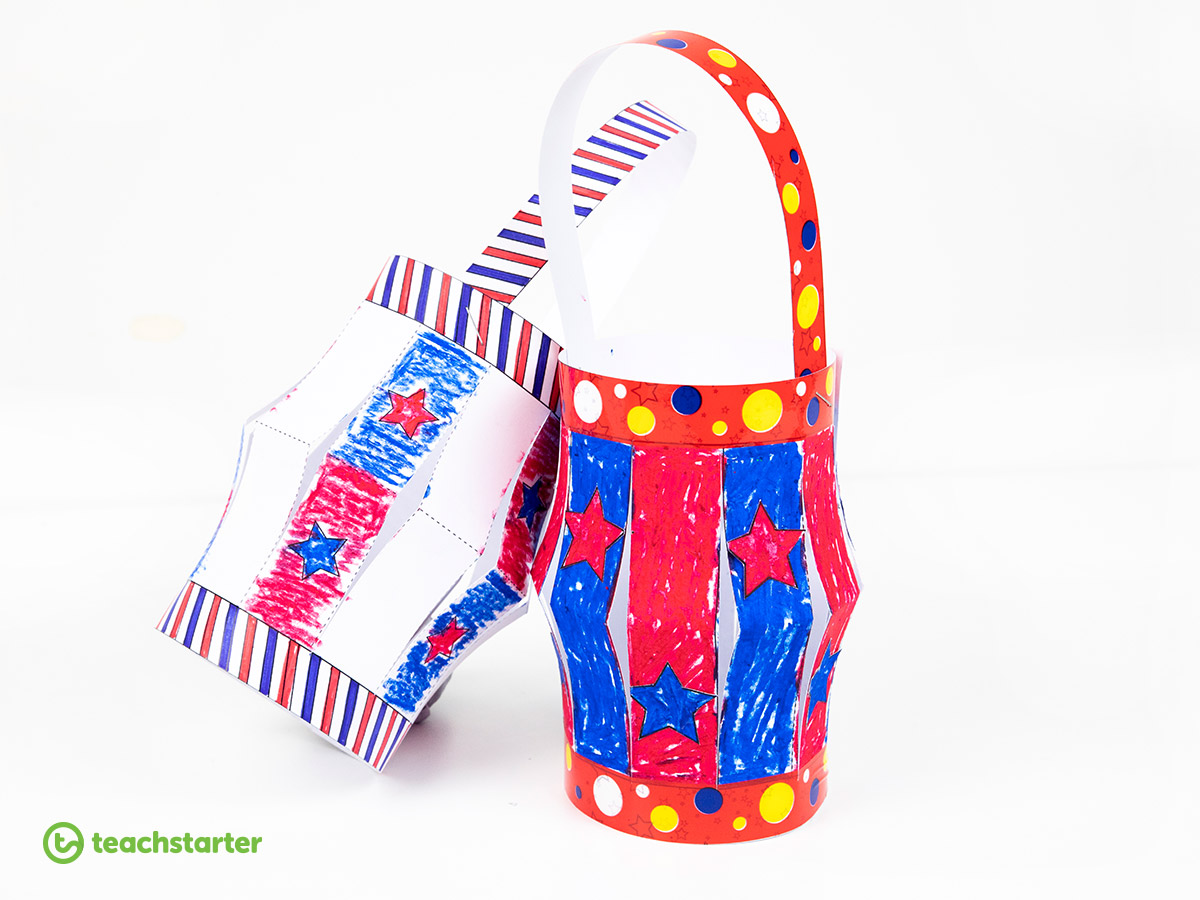 To create this art you will need:
lantern template
red and blue oil pastels (or a medium of your choice!)
scissors
glue
stapler
Follow the steps in the resource to create your lantern! Personalize it with fun tape or gold star stickers. Fill it with crushed orange and yellow paper for a lit-up effect! P.s – They'd go great alongside our United States of America Flag – Pennant Banner, United States of America Flag – Rectangular Pennant Banner, or United States of America Flag – Letters and Number Pennant Banners!
Stars and Stripes Mosaic Fun
We've grabbed the black and white flag template from our The American Flag – Posters to create a flag to remember!
Hang the Stars and Stripes with pride this 4th of July by using a mosaic effect to fill in the red and white stripes.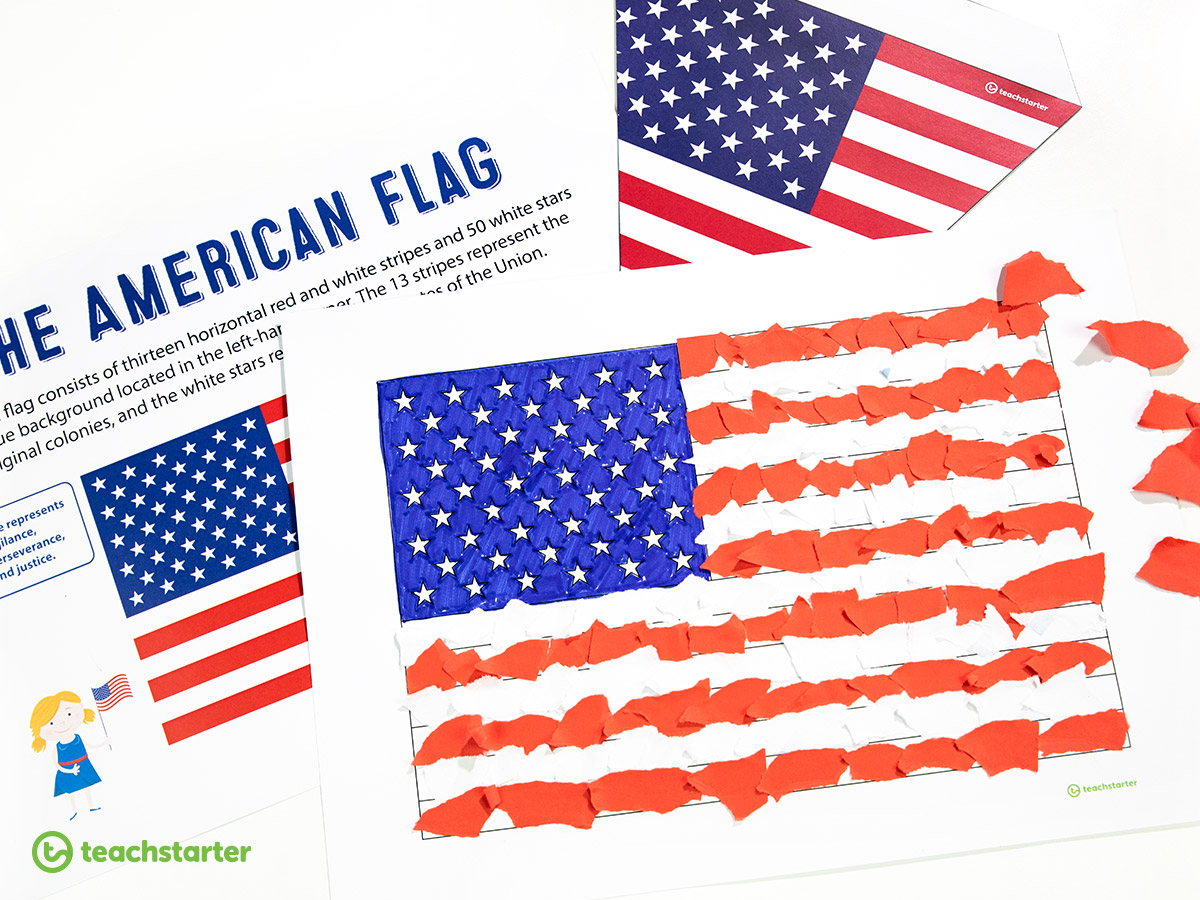 To complete this activity you should grab:
a random assortment of scrap paper, magazines, or craft paper
the black and white template from The American Flag – Posters
glue
scissors
colored pens or pencils for the stars section of the flag.
Why not print this off on a larger piece of paper and use a mosaic effect to finish off the stars as well?
4th of July Coloring Pages
Have some red, white, and blue fun with a twist on coloring pages that helps bring the Independence Day spirit!
Use these amazing Independence Day Coloring Sheets to teach your kids about the excitement of Independence Day!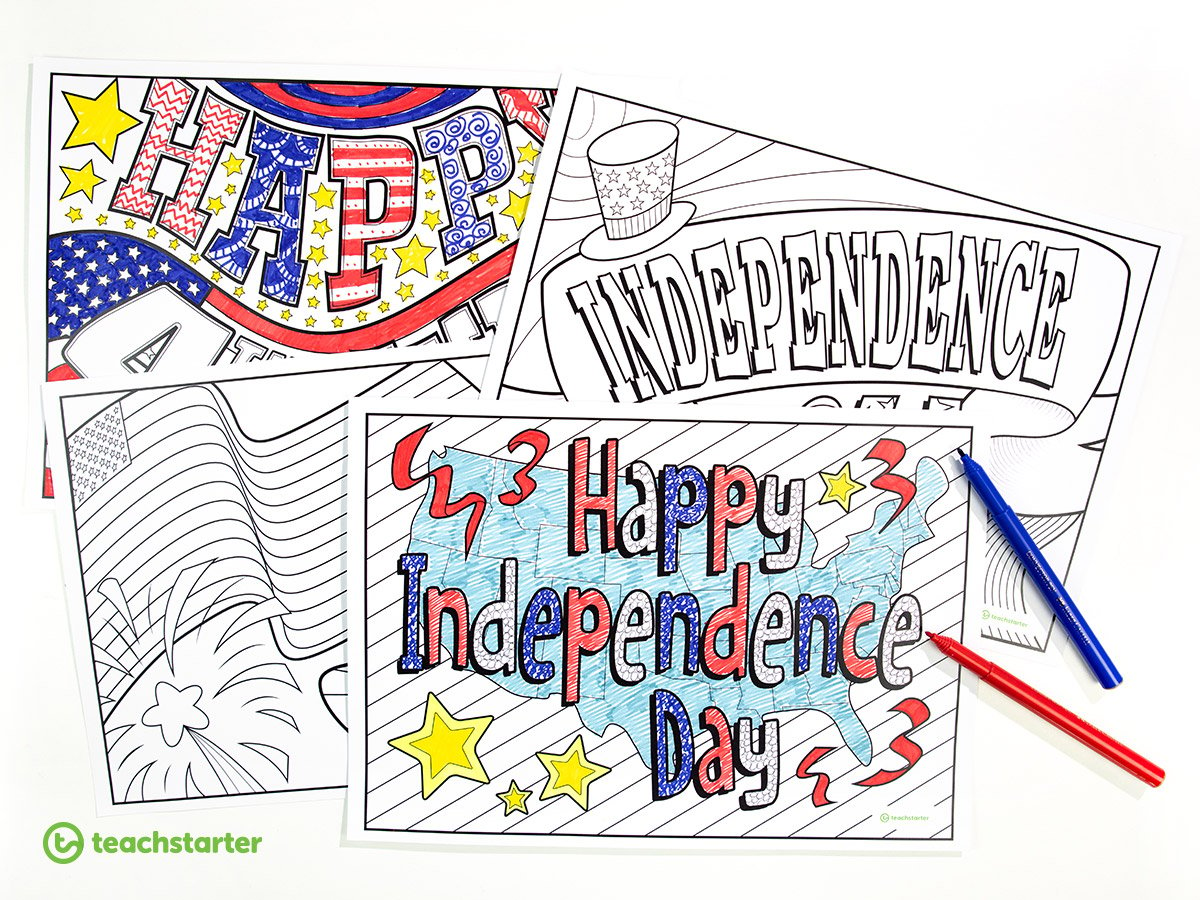 These may seem like humble coloring sheets, but they present a great opportunity for children to practice their coloring and pattern skills. The large font types on each page are great for filling with a variety of fun and interesting patterns!
You will need:
colored pens, pencils, or crayons
your imagination!
Go wild with these fun and bright coloring sheets! Why not ask the kids to draw their own coloring poster when they're done?
Funky Uncle Sam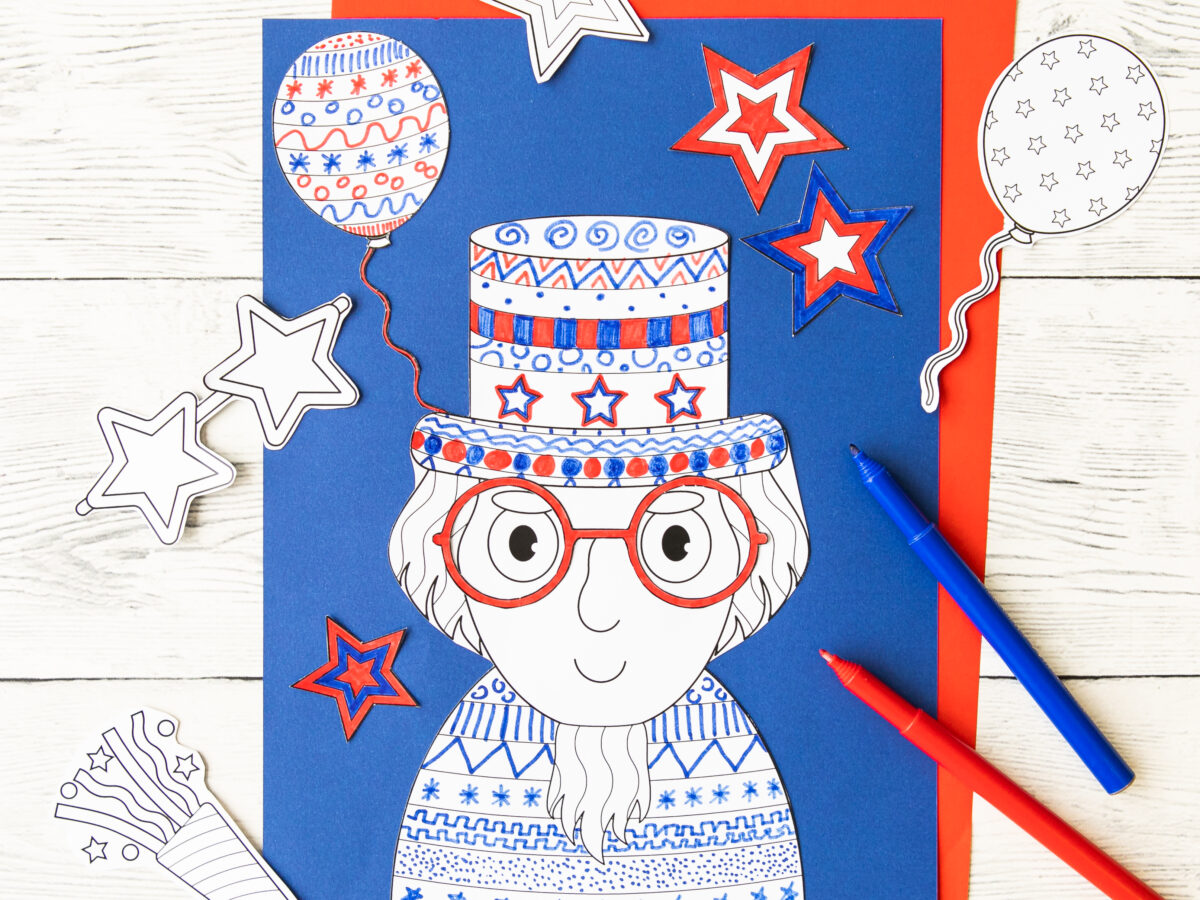 Did you know Uncle Sam comes from the letters US? Print this free template of everyone American's "uncle," and give him a funky do just in time to celebrate his birthday!
Even More Craft Ideas…
Why stop there? We have so many amazing 4th of July ideas, there's something for everyone. Using our Stars and Stripes Classroom Theme Pack, give one of these a try:
1. Create a windsock using the Stars and Stripes – Border Trimmers, a cardboard roll from your paper towels, and some streamers.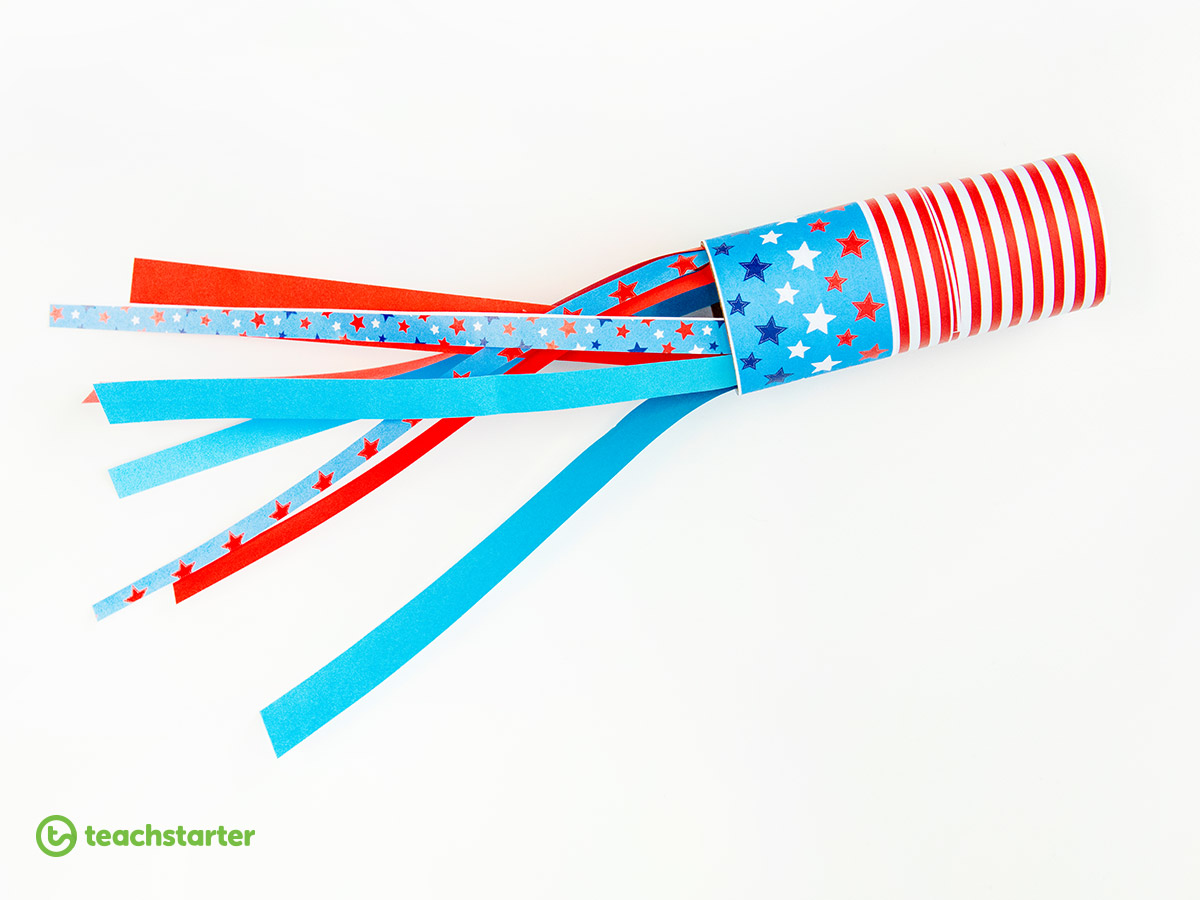 2. Make a friendly 4th of July mascot with our Stars and Stripes – Cut Out Decorations. This is another great task for putting those fine motor skills to use! Cutting, folding, drawing – it has it all!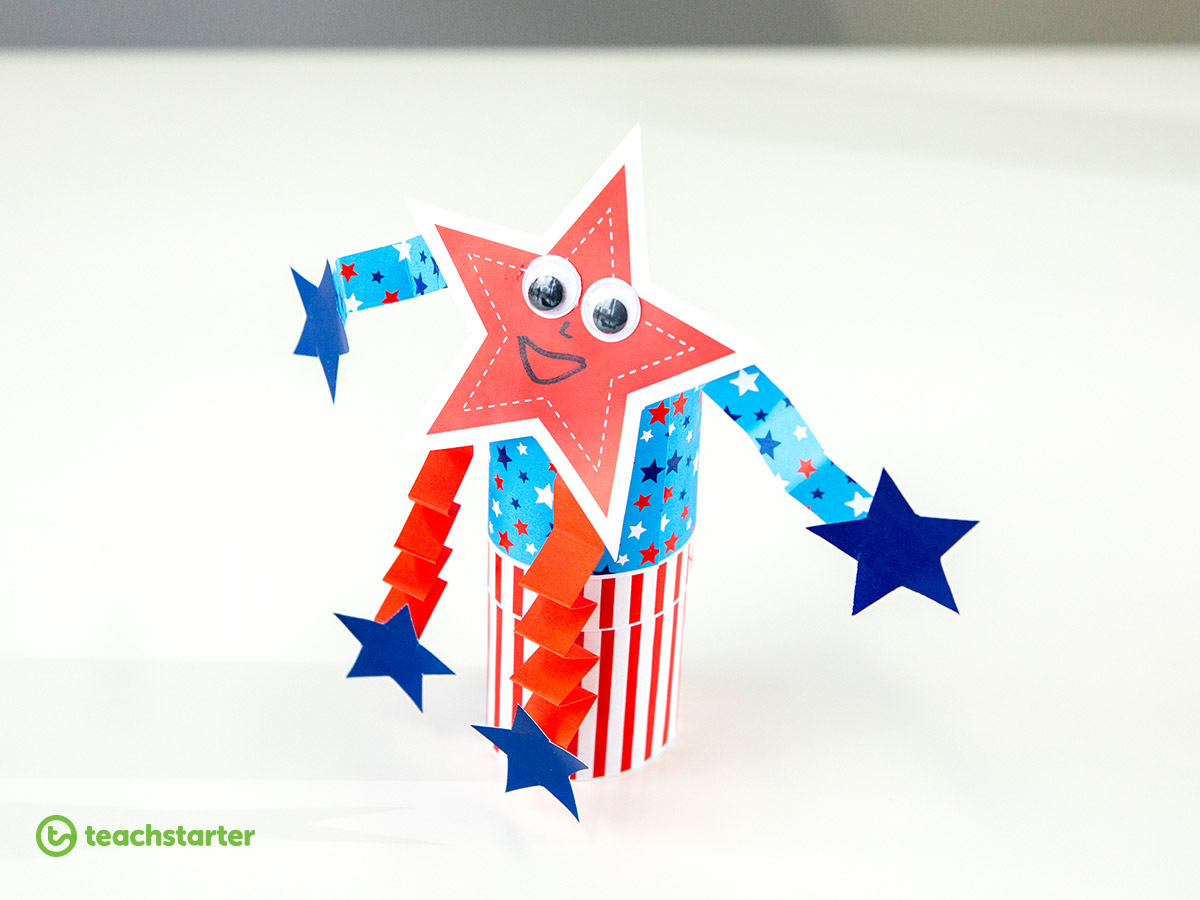 3. Use those same Stars and Stripes – Cut Out Decorations to create a quick and easy paper plate wreath!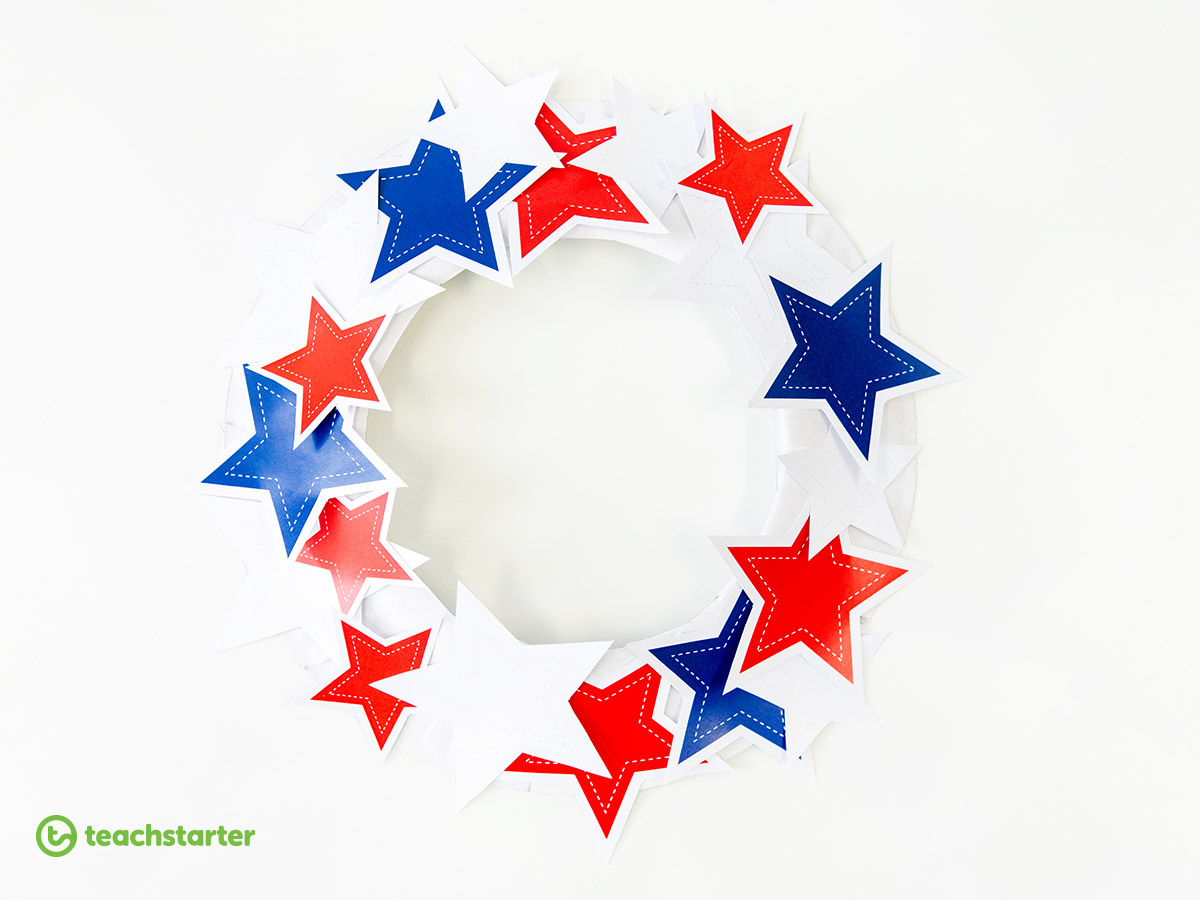 ---
Go Global
The Fourth of July is a great time to introduce kids to US history, but it's also a time you can talk about where America fits on a national stage. Introduce kids to flags from around the world, so they can learn to identify the different elements of flags. This comprehensive collection of flag posters features the 193 member states and 2 observer states of the United Nations.
Design Their Own Flag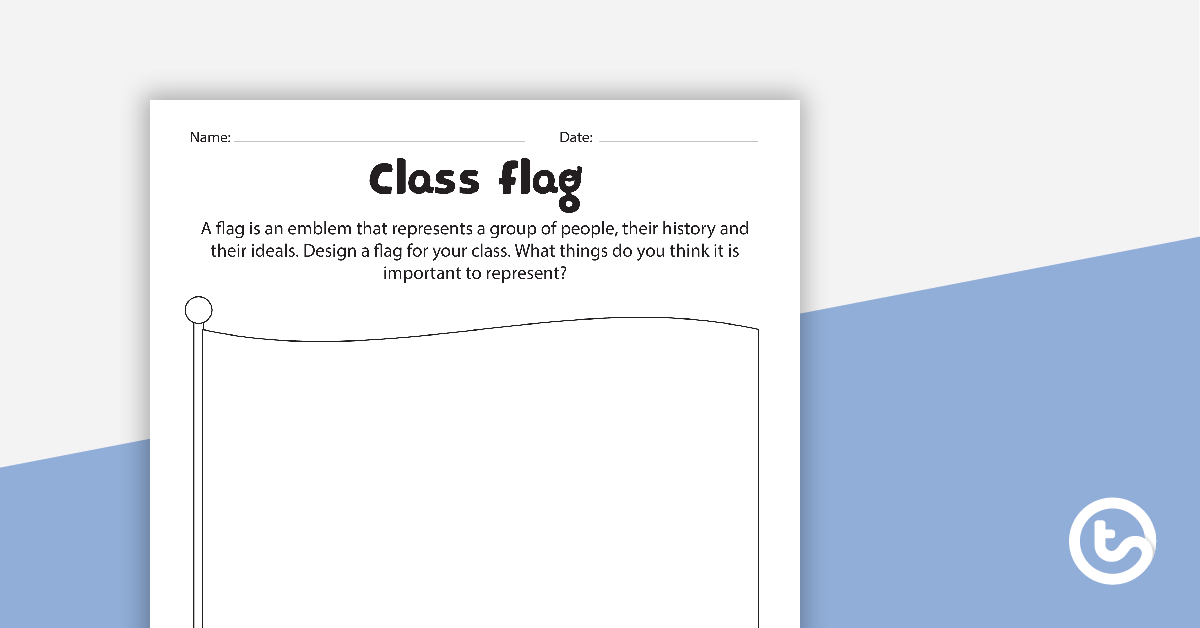 Build off their new flag knowledge with a flag drawing exercise. This can be done as a whole class with individual students adding their own elements or as a Fourth of July craft for kids at home — maybe they can design a flag for their family! Grab the flag template here.
Coin Puppets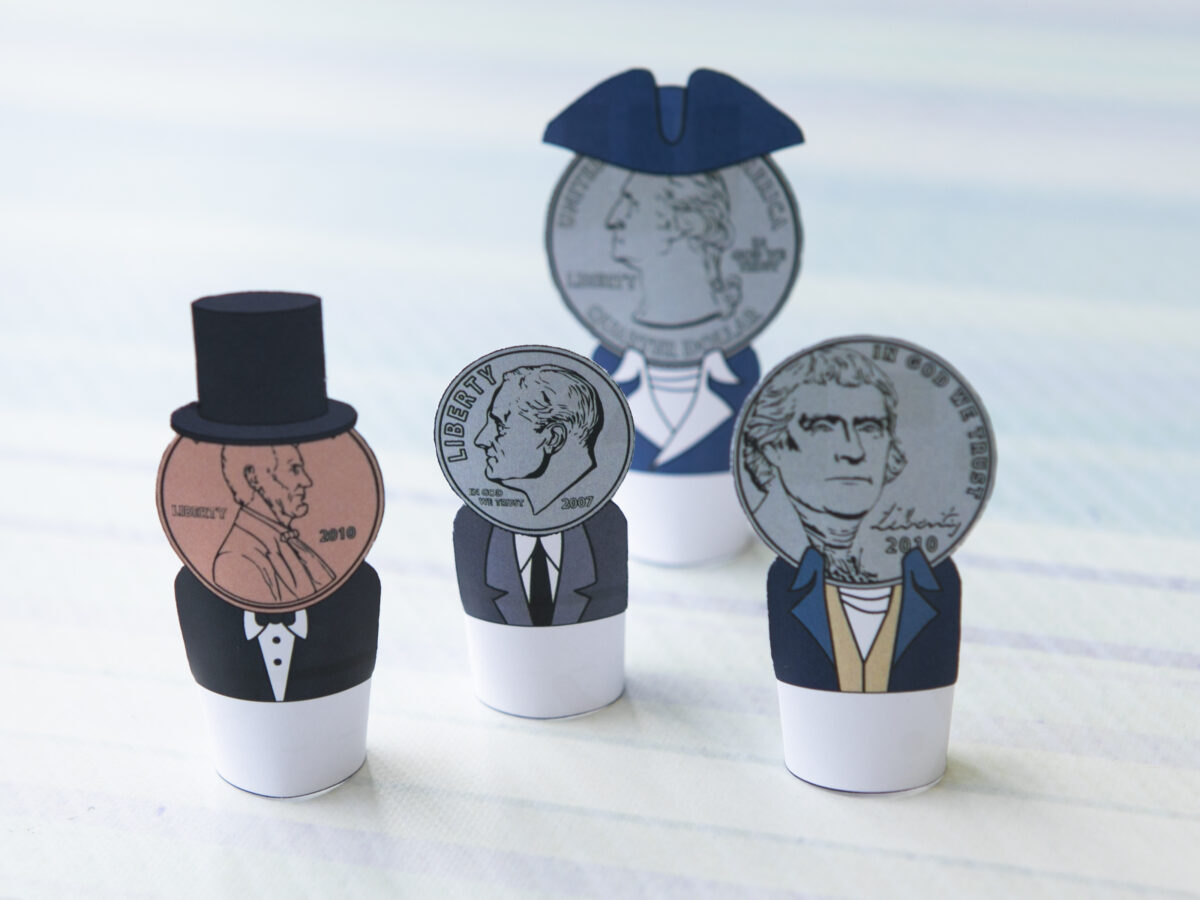 Finally, celebrate all things American presidents with these fun finger puppets featuring the presidents on US money! This fun puppet template makes it easy for the kids to put on a puppet show!
We hope you have a super time this 4th of July celebrating America's independence!