So you've made the career decision to educate the young minds of tomorrow! Now that you're nearing the final stages of your own education, certification tests are undoubtedly on your mind. To be a teacher in the state of California, you may have to pass the CBEST exam to get a teaching job. But what exactly is the CBEST test? What's on it, and how hard is it to pass?
Welcome to your guide for major teacher certification tests around the US. The Teach Starter team of teachers has done the time-consuming digging to determine the what, where and when of your exam, so you can focus on finishing your studies and getting prepared for the next step. We are here to put you at ease and make sure you have all your information organized and feel prepared to take the test. Let's get you one step closer to the classroom.
Read on for the answers to some of the most frequently asked questions about the CBEST exam from how much it costs to what CBEST actually stands for and more.
What Is the CBEST?
If you're a soon-to-be teacher in the state of California, you've probably heard of or read the CBEST acronym dozens of times already. But do you know what it means?
CBEST stands for California Basic Educational Skills Test, an exam administered by the California Commission of Teacher Credentialing (CTC). This exam is designed to assess the basic math, reading, and writing skills that are important for future educators in California, and it's one test that can be taken to show you're qualified for a teaching job in the state. It is also an accepted test if you live in Nevada or Oregon.
Many school districts in the state require you to have passed the test before they will hire you, and it may also be required if you're applying for your teaching credentials.
Who Needs to Take the CBEST Exam?
In a nutshell, if you want to teach in the state of California, you will need to fulfill a basic skills requirement, and taking the CBEST is one way you can do that. Anyone with the following goals will need to demonstrate proficiency in basic skills:
Applying for a first teaching credential or services credential
Applying for the issuance or renewal of an Emergency Permit, such as a 30-Day Substitute Teaching Permit
Seeking employment as a teacher in California
Applying for admission to a CTC-accredited teacher preparation program
Applying for admission to a CTC-accredited services credential program
To be eligible for the CBEST exam, you must have a high school diploma, GED, or equivalent. You can also qualify if you are (or have been) a student taking courses for college credit and are working toward a career in education.
The CBEST exam measures basic skills needed for teacher certification (substitute teachers too!), but it's not the only way to fulfill the Basic Skills Requirement to be a teacher in California. For example, you can also take the CSET if you want to teach several subjects (more on that later), or you can pass the CSU Early Assessment Program — one way California State University (CSU) measures high school juniors' readiness for college-level coursework. Scores from the CSU Early Assessment Program are called CAASPP/EAP results and can be used to skip the CBEST.
You might want also want to check whether your college-level coursework can be used to fulfill the Basic Skills Requirement! California changed the laws a few years ago, making this an option for some teachers-to-be. Acceptable coursework includes the following:
Earned a grade of "B-" or better, Pass/Credit acceptable if the institution does not issue letter grades
Completed coursework at a Regionally Accredited institution, including community colleges
Earned 3-semester units or 4 quarter units
Must have been taken for academic credit
Must be degree applicable
See all acceptable (and not acceptable) coursework for the Basic Skills Requirement.
What Is on the CBEST Exam?
Still think CBEST is the best option for you? Let's talk about the test itself!
If you're getting ready to study, there are three areas you're going to want to focus on —  basic skills in reading, writing, and mathematics. You'll have one and a half hours (each) to complete the reading and writing sections, and two hours to complete the math section:
Reading Section
The reading portion of the CBEST exam includes 50 multiple-choice questions presented in tables and text passages in these areas:
Critical Analysis and Evaluation (40 percent of the questions)
Comprehension and Research Skills (60 percent of the questions)
Writing Section
The writing portion of the CBEST exam includes two short essays. You'll be expected to:
Analyze a given situation or statement
Write about a specific personal experience
Mathematics Section
The mathematics portion of the CBEST exam includes 50 multiple-choice questions (mostly word problems) in these areas:
Estimation, measurement, and statistical principles (30 percent of questions)
Computation and problem-solving (35 percent of questions)
Numerical and graphical relationships (35 percent of questions)
Take note that each section of the CBEST exam is delivered in English and must be answered in English.
Can You Use a Calculator on the CBEST?
While you may have used calculators during your math courses in college, you'll have to go back to the old-fashioned way of calculating your answers. The CBEST exam strictly prohibits using calculators. You will, however, get to use a whiteboard to do the more complicated math problems (ahem, long division!) that you may not be able to compute in your head.
Taking the test at home (yes, that's an option!)? You still won't get a calculator, and unfortunately, you won't be able to access the whiteboard either.
How Much Does the CBEST Cost?
Luckily, the CBEST exam will not cost you an arm and a leg, but it's still important to budget for it! The CBEST exam costs $30 per section with three sections in total: reading, writing, and mathematics. This will bring you to a total of $90. You may pay more if you travel to an in-person testing location, and need to calculate gas or bus fare.
Be aware that you must register and pay for each section separately.
CBEST Testing Options
Looking for a testing location? There are officially approved spots to take the exam scattered all over the state of California, or you can take it at home with an online proctor (don't worry, they don't come to your house).
If you choose to take your CBEST at a test center, restroom breaks are allowed during testing but will be considered part of the available testing time. If you choose to take your CBEST at home or remotely, no breaks are allowed.
If you opt for an online proctoring set-up, make sure you have a good Internet connection and a computer with a camera and a working microphone, and expect to take photos of your computer set-up. They will need to ensure you don't have study materials hidden away behind your computer! You will be watched and recorded by an online proctor during the test, but you won't actually see them. You'll also have the option to sign off early if you complete the test early, just as you would if you were taking the exam at a traditional testing center.
CBEST Registration and Scheduling
If you're applying for teaching jobs, or planning to, you'll have to get your test on the schedule. So when can you do that?
In-person (computer-based) testing is available year-round, Monday through Saturday, by appointment. If you choose to take the CBEST exam online, you can make an appointment with an online proctor during one of the one-week testing windows available every month. CBEST computer-based appointments are on a first-come, first-served basis.
The 2023 online test dates are as follows:
Week of April 3
Week of May 1
Week of May 29
Week of June 26
Week of July 24
Test results are available within two weeks of testing for both computer-based testing and online proctoring.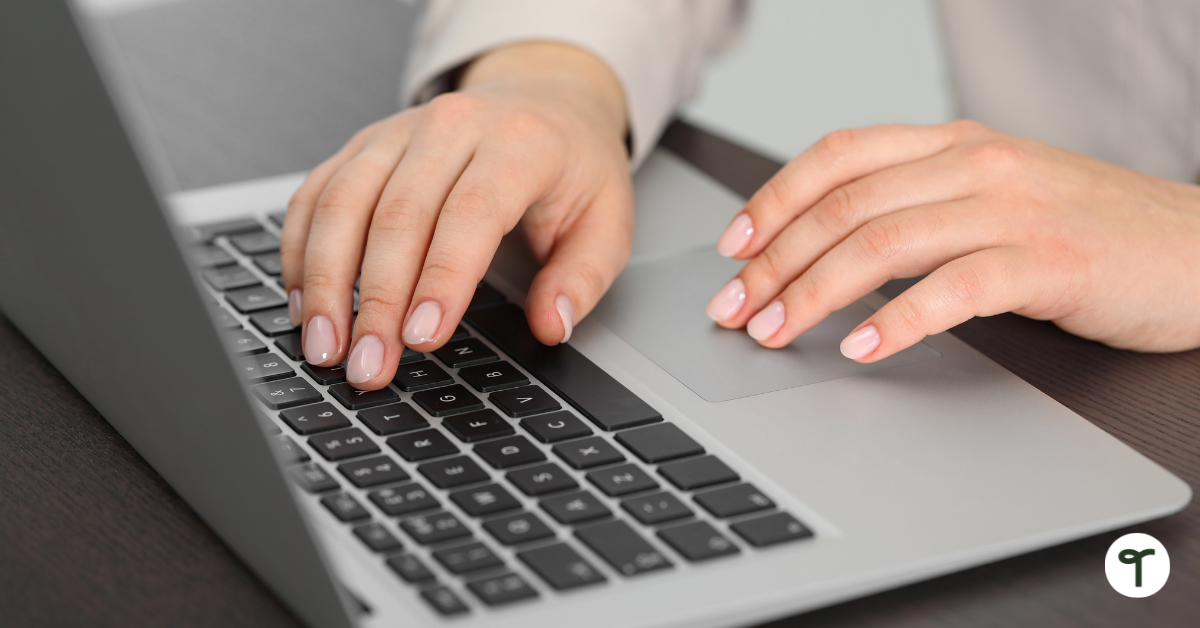 How Hard Is the CBEST Exam?
Ah, the question everyone wants to know about any exam. First of all, remember that the CBEST exam is designed to test your content knowledge in reading, writing, and math. It is not an exam to test your teaching ability in those areas. With that said, some teachers have compared the difficulty of the CBEST exam to the PSAT that many high school students take in their junior year.
To pass the CBEST exam, you'll need to score a total of 123 for all 3 sections of the test. It is possible to pass with a scaled score on one or two sections as low as 37 (if the total score is 123 or higher), but if any section score is below 37, you will not pass the exam (regardless of how high the total score is).
Statistics show the passing rate of the CBEST is fairly high — between 65 percent and 71 percent of first-time test-takers will pass the CBEST exam on their first try. Once you pass, you're good for life and will never need to take it again!
What Happens If You Don't Pass the CBEST Exam the First Time?
Didn't pass the test the first time? Don't be too hard on yourself — after all, you're far from alone, and the state of California has options for you.
After reviewing your results, you can schedule to retake the entire CBEST exam again. If you only failed one section, you can retake any or all of the subtests as many times as you need. However, you must wait 45 days before sitting for any retake exams. You'll also need to pay for each test all over again.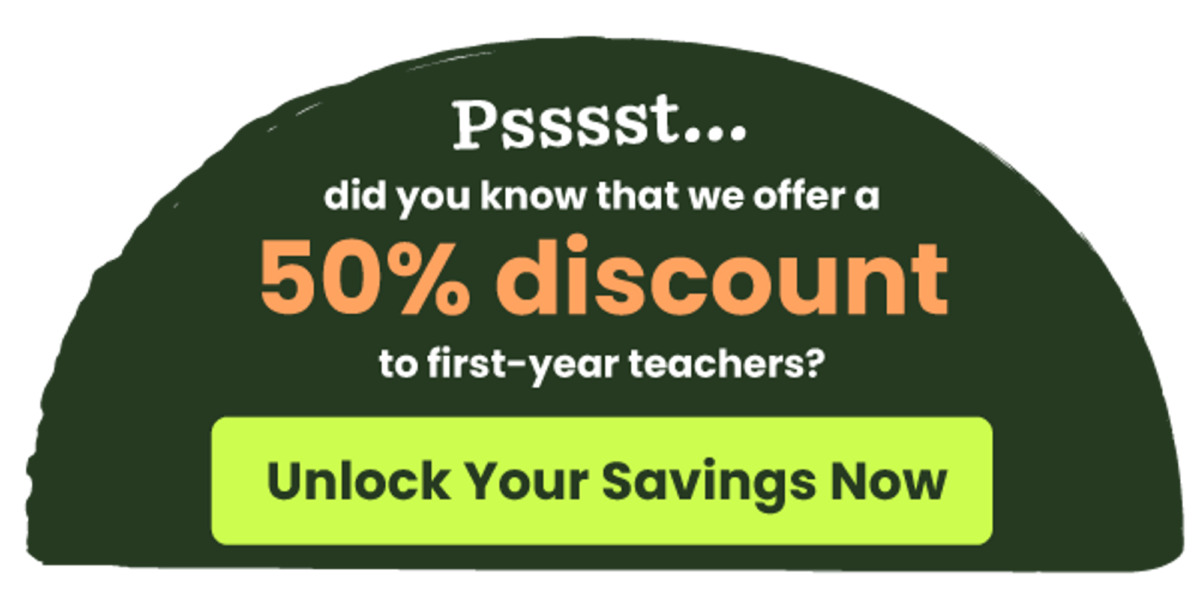 What Is the Difference Between the CBEST and CSET?
Wait a second. Is the CBEST really the right test for you, or do you really want the CSET?
The CBEST stands for the California Basic Educational Skills Test, and the CSET stands for the California Subject Examinations for Teachers. While the CBEST is designed to test your skills in reading, writing, and mathematics, the CSET exam measures your competency in a specific subject area you want to teach, such as ELA or math. You can also get credentialed to teach multiple subjects by taking the CSET. The types of questions will vary depending on your desired subject area for the CSET exam, but there will be a mixture of multiple-choice and constructed-response questions.
Do You Need the CBEST to Sub in California?
Starting your teaching career as a substitute? Substitute teacher requirements vary from state to state, with some states requiring a Bachelor's degree and others requiring nothing more than GED or high school diploma.
To be a substitute teacher in California, you need a 30-day Substitute Teaching Permit. To obtain this permit, you must have:
A bachelor's degree
Passed the CBEST exam
Used LiveScan for digital fingerprints
If you have NOT passed the CBEST exam, you may be able to qualify as a substitute teacher using alternative options for meeting the California Basic Skills Requirement.
Study Tips for the CBEST Exam
So you know what the test is and how to get registered. Now for the big question: how do you get ready to pass? It really comes down to practice and using the resources around you. Here are the best tips from our teacher team:
Explore Free Test Prep — Check out the California Commission on Teacher Credentialing's CBEST preparation materials. They're free!
Practice — Take CBEST online practice tests to see where you need to brush up on your skills. You can print out the tests and review the provided answers after completion to determine your weak spots.
Join a Facebook Group — You should be able to find a study group of other teachers-to-be who are in the same boat.
Hit YouTube — There are a host of videos out there like CBEST Reading: Everything You Need to Know to Pass that are invaluable resources.
To make your studying more effective, carve out time every week (or every day) to review content for the CBEST exam. You can form a study group, take regular practice tests, and reach out to those who have taken the exam already for tips and suggestions.
Searching for activities to practice your writing or mathematics skills? Browse our collection of free teaching resources!