A set of 4 worksheets where students demonstrate their understanding of various 2-D shapes.
A one-stop shop for reviewing 2-D shapes and their properties. Students complete the activities on the worksheets, which include:
Trace It: Trace over dotted versions of the shape.
Write It: Write the name of the shape.
Finish It: Complete the outline of each shape.
Color It: Find the shapes in the picture and color them.
Complete It: Finish the sentence by writing in the correct number of corners and sides.
Find It: Identify the focus shape among a group of others.
Check out some of our other 2-D shape resources below!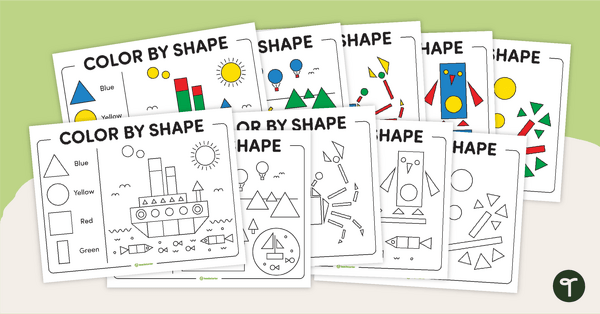 teaching resource
A set of five color by shape worksheets.
teaching resource
A worksheet where students identify and color shapes according to simple instructions.