Create astronauts with this 3D net.
Here's an activity that will brighten up your space-themed classroom! Give students the opportunity to practice their problem-solving skills as they assemble 3D objects while also exploring an outer space theme.
Students decorate their astronaut templates in any way they wish. After cutting out the template, students make all the folds and then begin gluing – a combination of sticky tape and glue works best.
Two versions of the astronaut are provided. The lower grades version includes a cube and a trapezoidal prism.
The upper grades version includes the following 3D shapes:
1 cube
3 rectangular prisms
1 trapezoidal prism.
You could encourage discussion about the inclusion of the (unusual) trapezoidal prism in this template design. The astronaut would not stand easily if a rectangular prism had been used for the body.
Your outer space classroom display could take many forms. Stand your astronauts on an imaginary moonscape or suspend them so that they're flying through the classroom!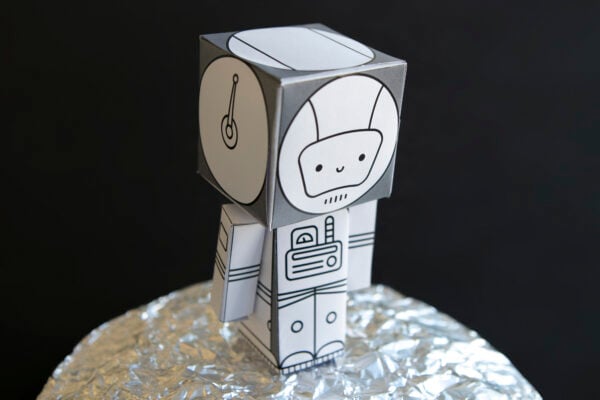 Other Teaching Ideas for this Printable Astronaut Template
Use the astronaut as a writing stimulus. Students could write a narrative set in outer space with their astronaut as the main character.
Have students write a character profile about their astronaut.
Using our Nets of 3D Objects, students create a range of other characters to dramatize a space story.
Have students examine the 3-D Object Astronaut Template to identify the 2D shapes in the 3D objects.
Assemble and decorate the template as a simple craft activity.
Take a look at some of our other space-themed resources below:
[resource:4647036] [resource:4646961] [resource:4647023]