Have a bit of word-friendly fun with an April Fools' Day word search.
April Fools' Day Activities for Kids
Are you looking for fun and engaging April Fools' Day Resources for your classroom?
Our educational experts have crafted these word searches with care and attention to detail, ensuring that they are entertaining and aligned with learning objectives. Your students will love searching for words related to April Fools' Day, including funny, laugh, comedy, joke, jester, April, prank, silly, surprise and clown.
An answer key is included with your download to make grading fast and easy!  
Ways to Use a Word Search in Class
After your students have found the words in this word search, why not try one of these activities for an extension:
Review the words used in the word search and use this as an opportunity to discuss the meanings behind the words.

Have students use their dictionary skills to search for unfamiliar words and write down their definitions.

Get students to use the words in sentences.
Do Word Searches Have Educational Value?
Absolutely! Word searches are a great way to engage students when learning new vocabulary or studying a new topic. They are also an excellent strategy for practicing and improving skills like scanning, decoding, and word recognition, all key components for reading fluency. Plus, word searches make learning a game!
These word searches are perfect for independent work, small group activities, or a fun way to kick off your April Fools' Day. And with our easy-to-print format, you can have them ready to go in no time!
---
This resource was created by Lisamarie Del Valle, a teacher in Florida and a Teach Starter Collaborator.
Need More April Fools' Day Activities? Try these!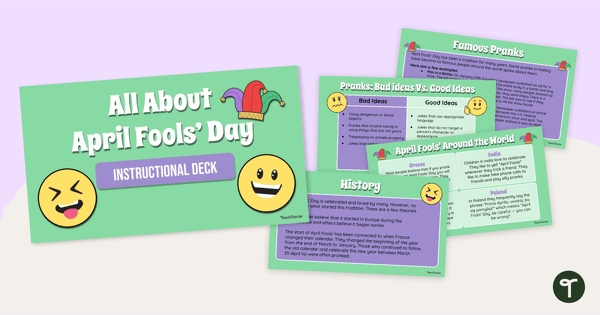 teaching resource
Introduce your students to the history of April Fools' Day with this 13-slide instructional slide deck.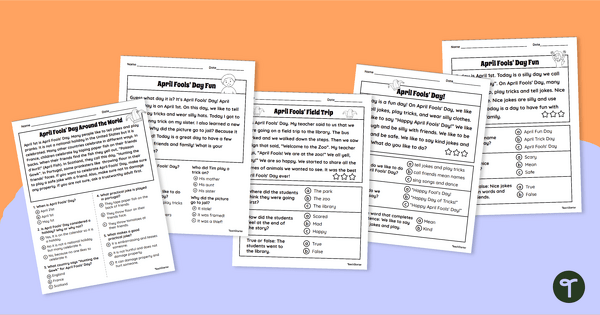 teaching resource
Read and learn about April Fools' Day with this set of differentiated comprehension worksheets.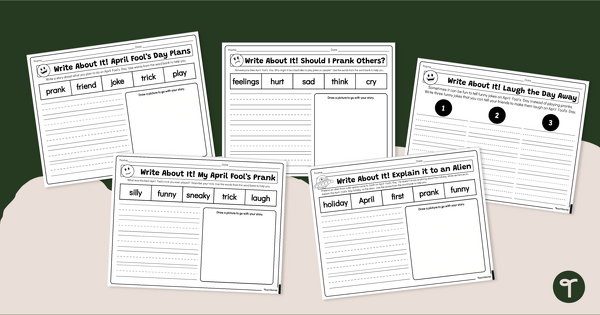 teaching resource
Celebrate April Fools' Day in the classroom with these fun writing prompt worksheets.