A PowerPoint including eight slides explaining the different visual art elements.
Use this teaching presentation to visually explain each of the seven visual art elements to your students.
The visual art elements included in this powerpoint are:
Form
Color
Line
Shape
Texture
Value
Space.
Looking for posters showing each of the elements? Check out our Visual Art Elements Poster Pack!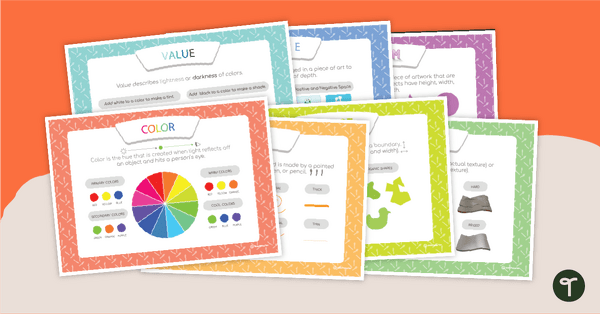 teaching resource
A set of eight posters explaining each of the visual art elements.