Use this set of 20 task cards when teaching behavior expectations during your back-to-school lessons.
Practice How to Problem Solve With Different Scenarios
How do you address behavior expectations at the beginning of the year? We may often think that students automatically know what to do when a challenging situation arises. As an easy back-to-school activity, consider using our Behavior Scenario Task Cards! With this download, you will get 20 different scenario cards. Some examples include:
It is time to start class, but your pencil just broke. What should you do?
An older student keeps teasing you on the bus. You don't want to ride the bus anymore. What should you do?
You forgot to do your homework. Your friend says you can copy hers. What should you do?
Through this activity, students will show they can think of appropriate responses to difficult situations that may arise at school.
Tips for Differentiation + Scaffolding 
A team of dedicated, experienced educators created this resource to support your back-to-school lessons. 
In addition to individual student work time, use these behavior scenario cards to enhance learning through small groups or whole class lessons.
If you have a mixture of above and below-level learners, check out these suggestions for keeping students on track with the concepts: 
🆘 Support Struggling Students
If there are students who need additional support, consider using the fishbowl method. For this, have a small group of students sit in the middle with the rest of the classmates circled around them. Have the small group of students model how to answer the scenario task cards before allowing all students to participate.
➕ Challenge Fast Finishers
For students who may need an additional challenge, invite them to create a poster or infographic showing how to respond to some of the situations.
👋 Exit Ticket 
Use these cards as a formative assessment after your lesson. Pick a random assortment of cards and project them on the board for the whole class to see. Students can record their answers on a sheet of paper, sticky note, or their notebook. 
Plan lessons for all ability levels with our 10 Best Scaffolding Strategies! 
Easily Prepare This Resource for Your Students
Use the dropdown icon on the Download button to choose between the PDF or editable Google Slides version of this resource.
Print on cardstock for added durability and longevity. Place all pieces in a folder or large envelope for easy access. 
To keep the task cards out of pockets or under desks, punch a hole in the corner of each to place them on a binder ring. 
---
Don't stop there! We've got more activities and resources that cut down on lesson planning time: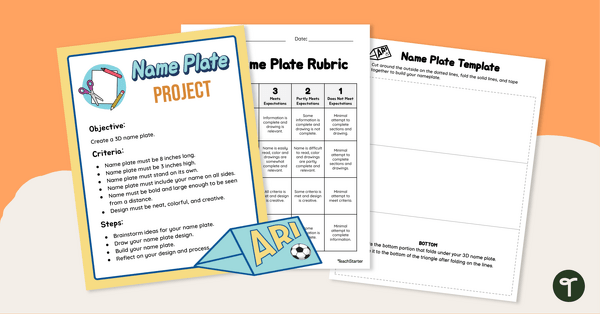 teaching resource
Celebrate the first day of school, get to know your students, and learn everyone's names with a first day name plate craftivity project.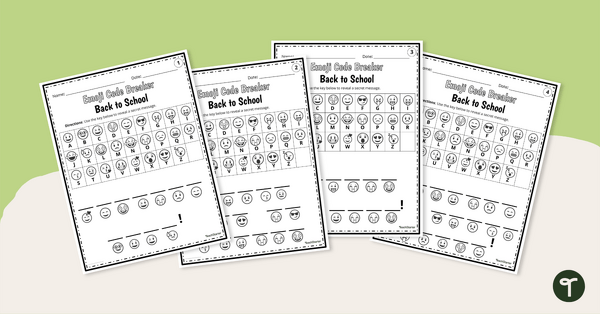 teaching resource
Use this emoji code breaker worksheet as a back to school activity with your students.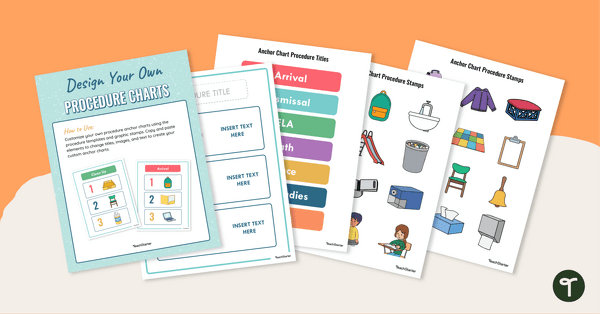 teaching resource
Design your own custom classroom procedure anchor charts with back to school anchor chart template.