Blurt Buttons are a great way to curb calling out in your classroom.
What Are Blurt Buttons?
Does your class seem extra chatty? Have they got a serious case of the blurts?
Blurt Buttons are a bright, fun classroom management strategy to help curb calling out. All you need is 2 jars, buttons, and this download!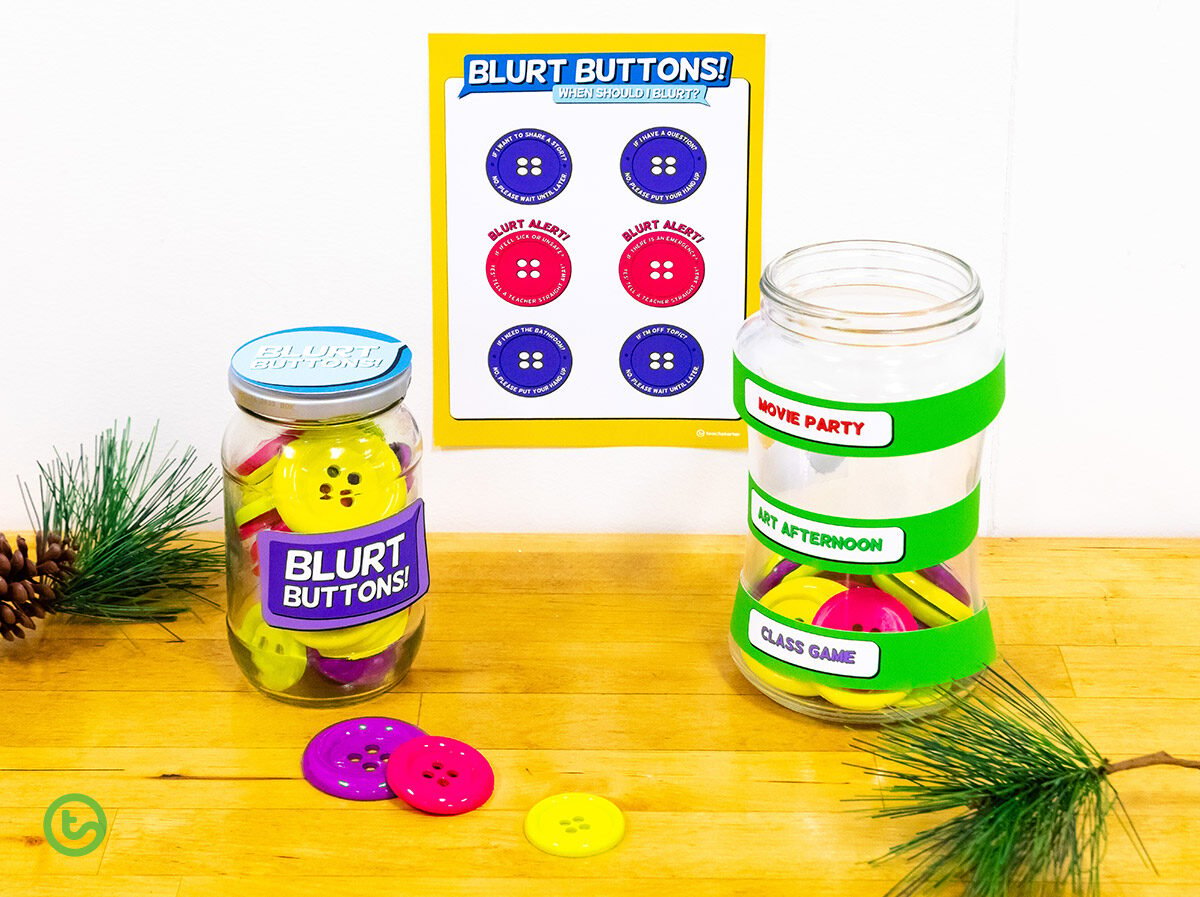 Setting Up Blurt Buttons in Your Classroom
The Teacher Directions sheet included in the download outlines the basic rules of the Blurt Buttons system.
Grab a jar and glue or tape the Blurt Buttons label to the front. Attach the round label to the lid. This is your Blurt Buttons jar.
On a second jar, attach your chosen rewards strips at intervals. You may wish to use some of the blank strips to add your own chosen rewards. Two or three strips will work well for a medium-sized mason jar. This is your Rewards Jar.
Place the Blurt Buttons poster near your blurt button jar as a visual reminder of what is appropriate for them to call out in class.
How to Use the Blurt Button System in Your Classroom
Give each student a number of buttons to keep on their desks. If you have a very chatty class or are just beginning to work on calling out, perhaps five buttons each would be great. You can gradually reduce that number to two or three as the students become better at waiting to speak.
If a student blurts, he or she must put a button back into the Blurt Buttons jar.
At the end of the day, any remaining Blurt Buttons on your students' desks go into the Rewards Jar, earning kids points towards a treat!
For more information on how to use Blurt Buttons in your classroom, read our blog Blurt Buttons| A Fun Way to Curb Calling Out in the Classroom.