A poem that explores the feelings students may experience when heading back to school after an extended break.
To help children transition back to school, Steph Mulrooney (one of our highly experienced teachers and Resource Producers) has written the Back to School Today! Poem. It's perfectly timed and perfectly pitched for kids. This poem is a must for the first day back after a break or on the first day of school! The back-to-school poem follows the emotional journey of a young child who is returning to school after a long break.
This is great to read with students at the beginning of the school year!
Going back to school is such an exciting time for many children! And yet it can also be a time of trepidation and uncertainty. So, it's vital that we take the time to acknowledge these feelings and do our best to ease anxiety in children. This poem touches on the social and emotional learning component that comes with a return to the classroom.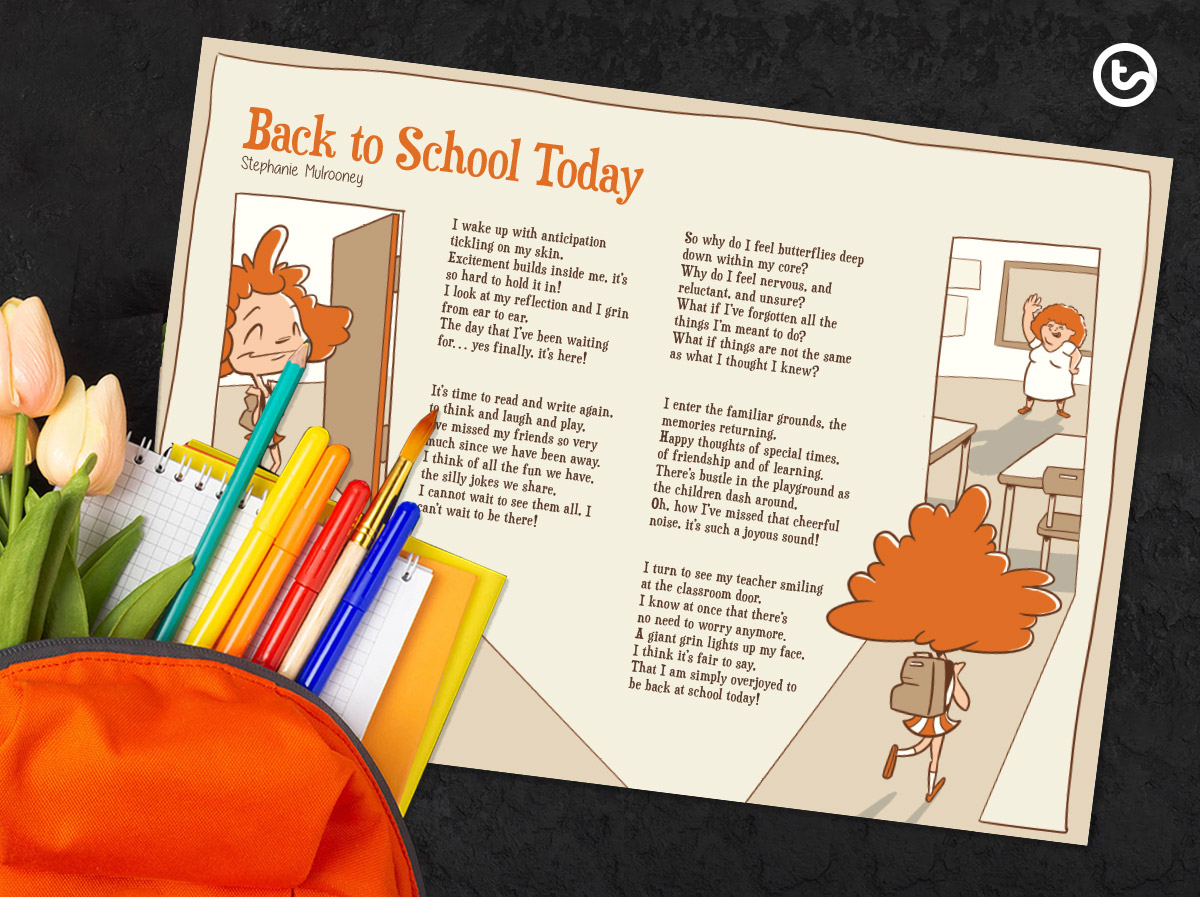 "So why do I feel butterflies deep
down within my core?
Why do I feel nervous, and
reluctant, and unsure?"
Suggested Circle Time Activity:
Read Back to School Today!, and discuss how the character in the poem feels.
Draw out from your discussion that the character feels a mix of emotions, and that these feelings change over time.
Encourage students to recall how they felt when they woke up that morning.
Model how to complete the sentence – "When I woke up this morning I felt…"
Give students thinking time to plan their responses.
Encourage students to take turns completing the sentence verbally.
Provide students with a pass option if they do not wish to share.