Discover the causes of the American Revolution with a group of Revolutionary War graphic organizers.
Causes of the American Revolution Worksheets and Graphic Organizers
What really caused the Revolutionary War? Was it triggered by the French and Indian War? Maybe the Townshend Acts… But there's also the Boston Tea Party… So many small events led to the war that created America, and we're here to help you teach all of them.
We've created a grouping of American Revolution activities that includes
The Stamp Act Worksheet – Students will explain why the Stamp Act was implemented and how it affected the

13 colonies.

The Townshend Acts Worksheet – Students will explain what the Townshend Acts did to the colonies, how they reacted, and how it changed the country.

The Townshend Acts Worksheet 2 – Students will identify and write to explain each of the Townshend Acts.

The Boston Massacre Worksheet – Students will write to explain who participated in the Boston Massacre, what happened, and how it changed American opinions.

The Boston Tea Party – Students will explain the who, what, when, where, why, and how of the Boston Tea party.

The Intolerable Acts Worksheet – This worksheet allows students to explain what each of the Intolerable Acts put into place in the colonies.

The Continental Congress Worksheet – Students will explain the accomplishments of both the First and Second Continental Congress.

The Declaration of Independence Worksheet – This worksheet has students identify the writers and purpose of the Declaration of Independence, along with identifying the main reasons why the colonists chose to separate from England.
Download & Print — It's Child's Play! 
Use the dropdown arrow on the Download button to select the PDF or Google Slides templates of your choice. Download the graphic organizers, make your copies, and you are ready to go! Simple, effective, and organized for your convenience.
Before you go, make sure to check out our other excellent American History resources.
---
While you're here, check out more activities and teaching resources that fill your lesson plans and students' brains: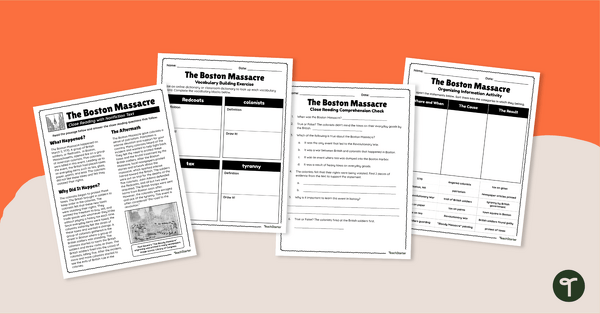 teaching resource
Integrate Reading and Social Studies content with a set of Boston Massacre worksheets.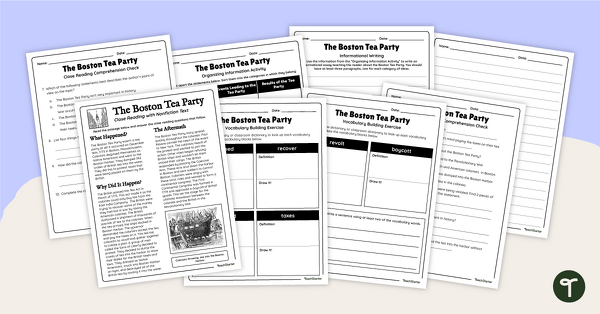 teaching resource
Enhance your students' close reading strategies, vocabulary, and writing skills with a Boston Tea Party reading passage and accompanying activities.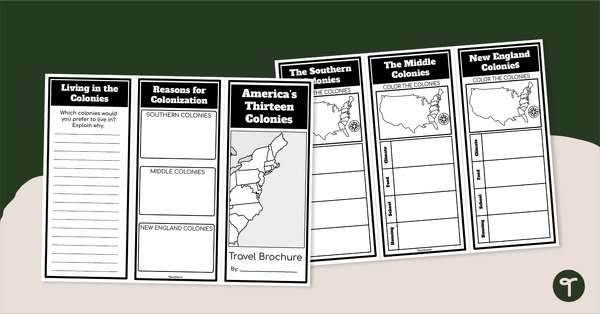 teaching resource
Provide your students a 13 colonies project to end your unit on American colonization.