Use a Christmas mindful coloring sheet as a fun art activity with your students.
🖍️ Christmas Coloring Pages for a Bit of Mindful Coloring Fun!
What are your plans for that last week before Christmas Break? Do you have an idea ready for when the schedule changes and everything goes haywire? Look no further! Teach Starter has created a collection of coloring sheets that are easy to use as a mindful Christmas-themed activity.
Through this activity, students will put their creativity to work to create a beautiful piece of artwork for Christmas!
How to Use This Resource in Your Classroom
Mindful coloring has been proven to reduce stress and anxiety in children (and adults!). Simply make your duplicates, get out your crayons, and start creating.
When students finish their sheets, consider making a classroom collage with all the coloring pages to hang in your classroom or on a bulletin board.
✏️ Drawing Inspiration
Do you have students who are hesitant to participate in drawing activities? They either don't think they're good enough at drawing or can't think of anything to create!
The fun designs on this coloring sheet are not just good for filling with color, but they're also great for providing your students with some drawing inspiration!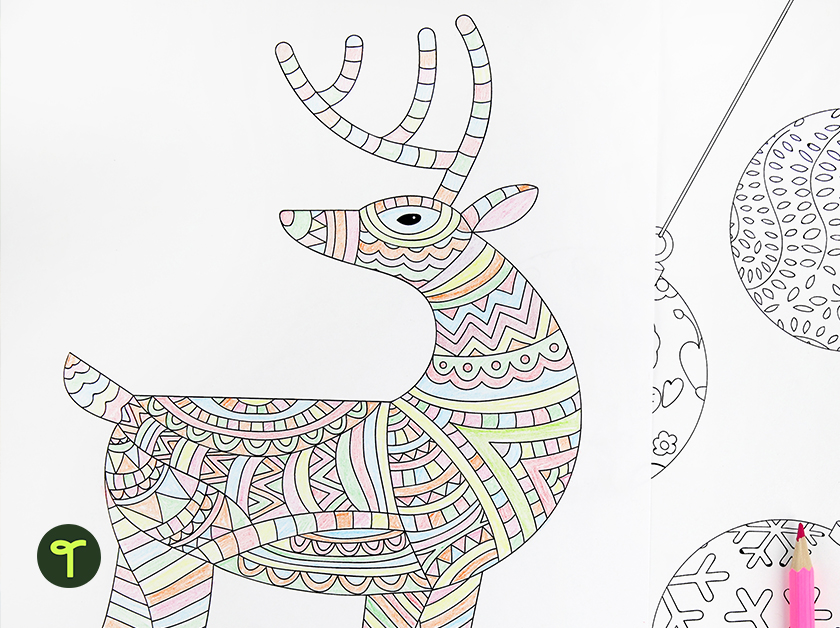 Easily Prepare This Resource for Your Students
Use the Download button to access this resource's black-and-white PDF version.
Use these mindful coloring sheets in the weeks leading up to the winter holidays as a calming activity for your class.