Design a Dot Day shirt with a fun, creative t-shirt template.
Create a Dot Day Shirt Design!
Are you struggling to figure out a fun design for an  International Dot Day shirt? We've created a template to help the most creative people we know (your students) design the perfect shirt to wear on Dot Day this year!
The Design a Dot Day Shirt Activity is an exciting way to teach students about art, design and creativity. Students will use the template, crayons, and a pencil to create a unique dot design that they (or you!) can use as the basis of their very own t-shirt design for International Dot Day! This activity is perfect for students who enjoy drawing, coloring and crafting.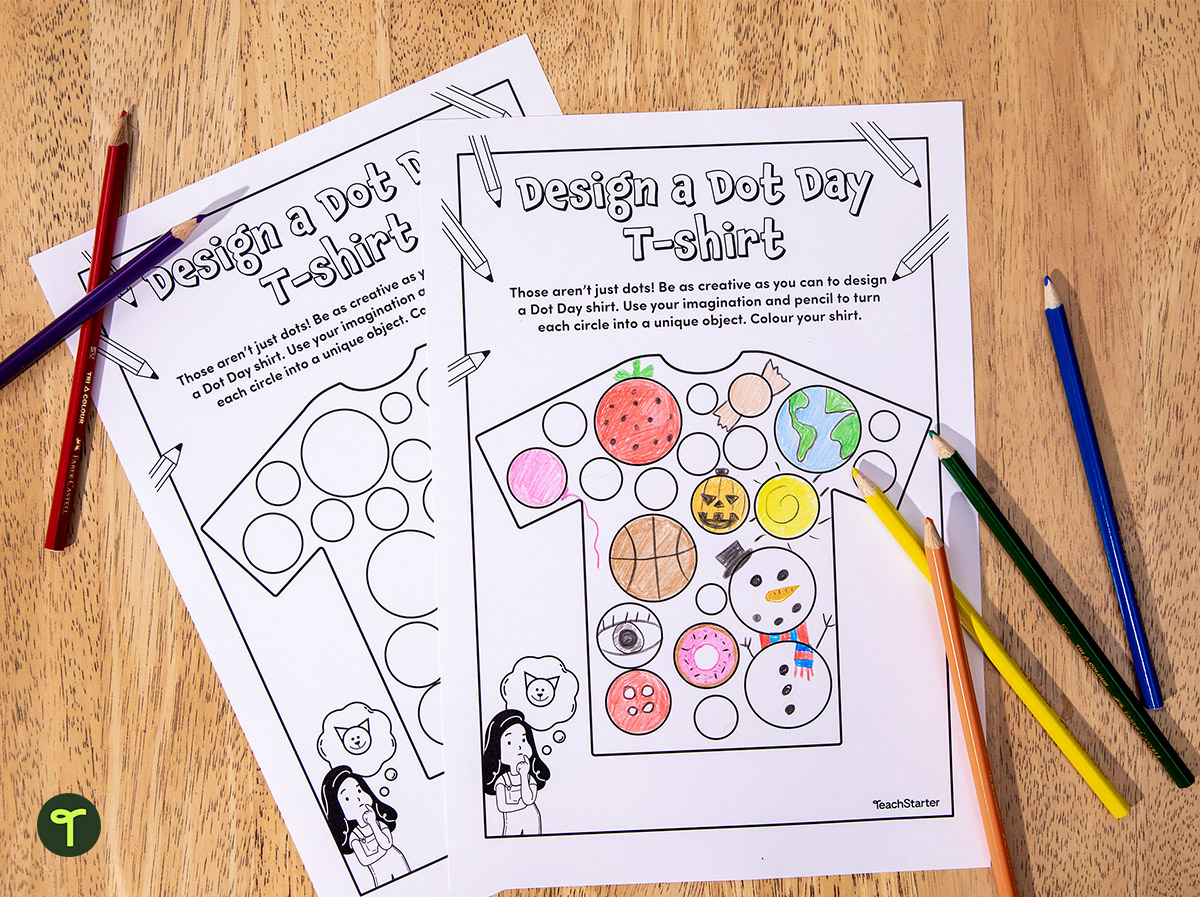 You can even have them cut them out, and you can hang them up clothesline style to display their creativity to the whole school!
✂️ Give Them the (Safety) Scissors 
This template makes for a bonus cutting skills activity, depending on your students' ages and abilities. 
With adult supervision, cutting skills help students work multiple muscle groups and their brains, plus:
Strengthen finger and hand muscles

Build dexterity and fine motor skills

Improve hand-eye coordination

Develop focus and attention
And all of these skills are necessary to use a pencil and a fork; button a shirt and tie shoes; write, type and swipe.
Scissor skills are brain and muscle skills! 
Download & Print — It's Child's Play! 
Use the download button to download the black and white PDF resource file. Print, copy, and you're ready to collect all of the Dot Day shirt ideas!
---
While you're here, check out more activities and teaching resources that fill your lesson plans and students' brains:
[resource:4836263]   [resource:4836234]   [resource:4835885]