Enhance story development and characterization in student writing with a set of 16 Show, Not Tell Posters.
Character Development in Elementary School?
A concept such as character development seems a bit out of reach for elementary school at times. However, it is absolutely possible to teach your students how to better develop characters in their writing using the Show, Not Tell Method. This method encourages students to use show a character's feelings using words, rather than just telling them how the character is feeling. 
These Show Not Tell – Character Development Posters show students that characters can react to their environment in a number of ways. This poster pack includes examples of common emotional states: 
| | | | | | | | |
| --- | --- | --- | --- | --- | --- | --- | --- |
| happy | sad | afraid | cold | hot | shy | embarrassed | angry |
| excited | worried | frustrated | tired | shocked | in love | nervous | sick |
Give your students the tools they need to write natural and vivid emotional reactions. These posters are a great conversation starter, and will give your students ideas for including emotion in their writing.
Use Your Show, Not Tell Posters as Student References, Too!
We've come up with bonus ways to turn posters into interactive tools that really make your lessons stick!
📂 Place copies in students' homework folders for reference. 
💻 Provide posters as digital resources for virtual students. 
🧠 Test students' memories by showing them the poster, then hiding it and having them tell you what they remember.
Before You Download
This resource prints as a PDF. Please use the dropdown menu to download your resource.
Fill your classroom with more posters and interactive displays!
Spend more time lesson-doing and less time lesson-planning when you grab these activities and teaching resources too!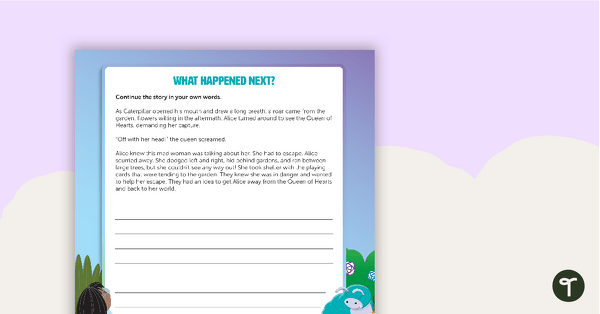 teaching resource
A template for students to finish the story of Alice in Wonderland in their own, unique way.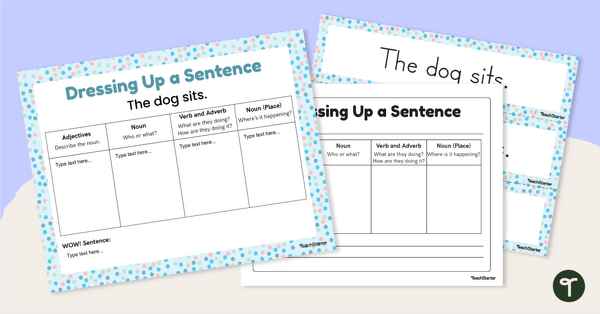 teaching resource
Encourage students to add more descriptive language into their sentence writing with this activity.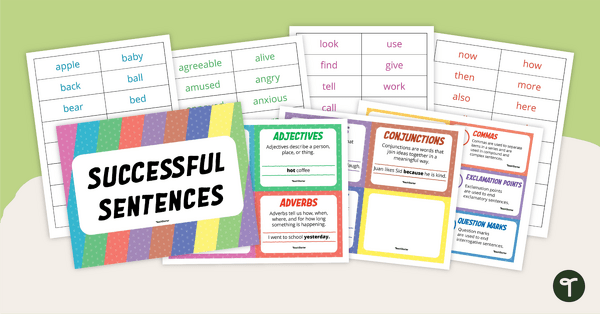 teaching resource
Word cards for constructing complex sentences.