Explain the Dewey Decimal system with a printable poster created to complement your library lesson plan!
Bring Dewey Decimal to Life in the Library
Planning your library lesson plan on the Dewey Decimal System? This printable poster makes the perfect visual reference to help students understand how librarians organize books to make them easy to find!
Available in an easy-to-print PDF format, the poster created by our teacher team to hang in the classroom or school library includes the following categories and their corresponding numbers:
Class 000 — General knowledge
Class 100 — Philosophy and psychology
Class 200 — Religion
Class 300 — Social sciences
Class 400 — Language
Class 500 — Science
Class 600 — Technology
Class 700 — Arts & recreation
Class 800 — Literature
Class 900 — History & geography
Dewey Decimal Lesson Plan Ideas
Looking for activities you can do alongside presenting this poster to your class? Try this 15-minute activity from our teacher team!
Divide your students into small groups of 3 to 5.
Provide each group with index cards or sticky notes and markers.
Assign each group a Dewey Decimal category from the poster.
Instruct each group to brainstorm a list of different topics or examples that would fit into their assigned category. Students should write each topic/example on the cards or sticky notes you've provided.
After the allotted time, bring the students back together.
Ask a representative from each group to share their category and examples with the class. If you've used sticky notes, you can post them right on your whiteboard or chart paper under the appropriate category.
How to Print Your Library Poster
Select the green Download button above to download your poster in printable PDF format.
More School Library Resources
Don't stop there! There are plenty more resources created by teachers for your school library or classroom library!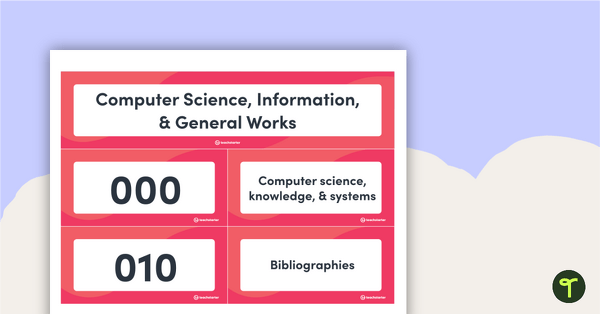 teaching resource
Explore the Dewey Decimal Classes with this set of printable flashcards for the classroom or school library.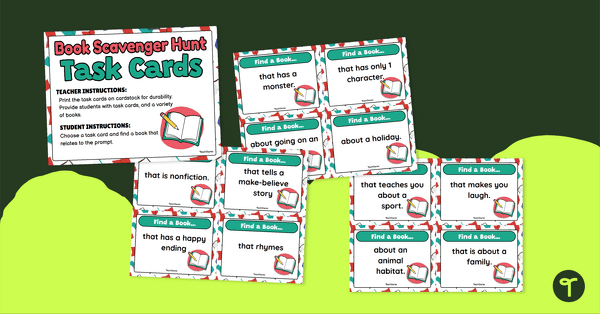 teaching resource
Take a journey through the library with a set of Read Across America Scavenger Hunt task cards.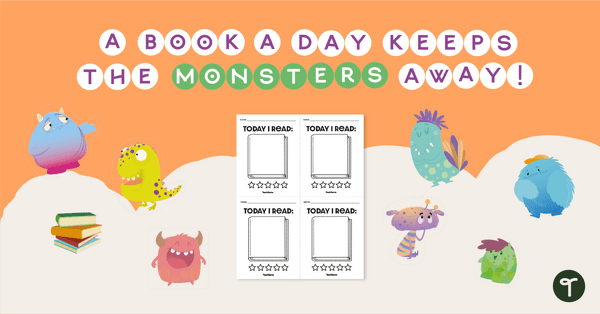 teaching resource
Print a monsters and reading-themed bulletin board bundle perfect for Halloween!