An interactive, kid-friendly alternative to hangman.
Use this alternative to hangman with your students when practicing new vocabulary, in the run-up to the end of the school year, or when your students need a brain break!
Kid-friendly Hangman
The Disappearing Ice Cream Sundae interactive PowerPoint is perfect for kids! It functions the same as the game we all know but is targeted toward children (or anyone with a sweet tooth). Let's face it, don't we all dream about ice cream during the day? No? Just us? 🍨
Ask students to guess one letter at a time by clicking on a letter tile.

If the letter is in the word, it will automatically appear on one of the letter lines.
If the letter is not in the word, they will have to click the Eraser button to make part of the ice cream sundae disappear.

If they guess the whole word with ice cream still in the bowl, then they win!
The summer words that are included in the game are:
heat
pool
beach
summer
swimsuit
sunshine
vacation
barbecue
ice cream
water park.
Editable Interactive Version!
Yes, that's right! You can add your own words to the game! Simply choose the Editable version using the drop-down menu. This PowerPoint allows you to drag letter tiles onto the slide to spell your own words.
It's perfect for:
practicing weekly spelling words
learning new vocabulary
word of the day activities.
Download it now before the ice cream sundae melts away!
More Interactive ELA Activities
Looking for more games to engage your students with spelling and words? Give these activities a try!
teaching resource
Develop student skills using the correct forms of past, present, and future tense verbs with this Google Slides Interactive activity.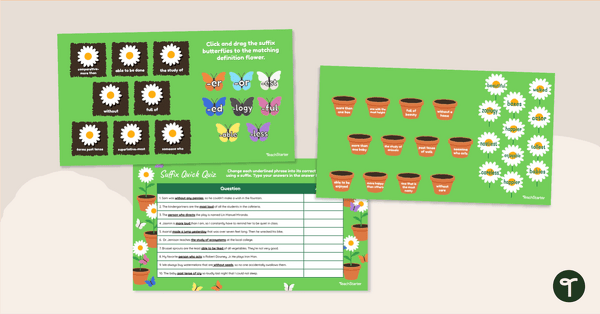 teaching resource
Practice adding suffixes to words by identifying, defining, and matching them in context.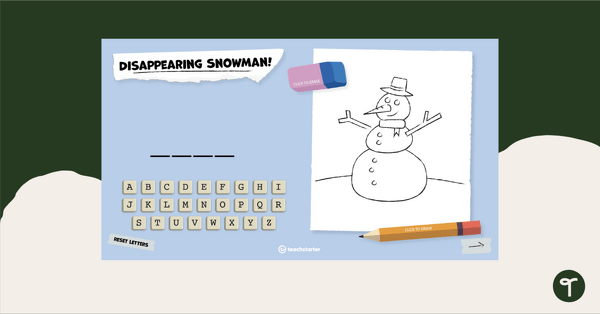 teaching resource
An interactive word guessing game.