Identify egg-laying animal offspring by matching different eggs to their respective animals.
Review and Match Egg-Laying Animals
Animals are either born fully developed, at an early stage, or hatch from an egg. But for those egg-laying species, not all eggs look the same. 
Big or small, one or hundreds at a time, across the color spectrum, it's important to remember that all eggs have various characteristics.   
In this activity, your students will review their knowledge of biological offspring to determine which animals lay eggs and then match them with their egg types.
To play, begin with an "Eggs-ellent Dominoes" card and match the other end with the corresponding egg(s) or animal. Continue matching eggs with their respective animals until you reach the other "Eggs-ellent Dominoes" card. Some of the animals included do not lay eggs and should be matched accordingly.
An answer key is provided for students to self-check their answers. 
Through this activity, students will observe and investigate the life cycles of animals like chickens, frogs, insects, or fish. 
Tips for Differentiation + Scaffolding 
A team of dedicated, experienced educators created this resource to support your biological sciences lessons. 
In addition to individual student work time, use this organisms game to enhance learning through guided groups, whole class lessons, or remote learning assignments. 
If you have a mixture of above and below-level learners, check out these suggestions for keeping students on track with the concepts: 
🆘 Support Struggling Students
Help students who need help understanding the concepts by pairing students in teams to play. Additionally, provide access to previous assignments, as well as posters and anchor charts for students to recall past lessons. 
➕ Challenge Fast Finishers
Students can create their own set of "Eggs-ellent Dominoes" with different animals for a partner to complete. For example, spider, alligator, Tyrannosaurus rex, ostrich, human, etc. 
🃏 Upcycle into Playing Cards
When students no longer want to play dominoes, turn this game into a deck of cards! Break out your scissors and cut the dominoes in half. Students can play games like Match It, Go Fish, or Snap, to name a few. 
Plan ahead with our 10 Best Scaffolding Strategies »
Easily Prepare This Resource for Your Students
Use the dropdown icon on the Download button to choose between the black and white or color PDF versions of this resource. An answer key is also included with this download.
Print on cardstock for added durability and longevity. Cut along the dashed lines to create dominoes. Place all pieces in a folder or large envelope for easy access. 
---
Make every science lesson egg-cellent with these fun activities and teaching resources: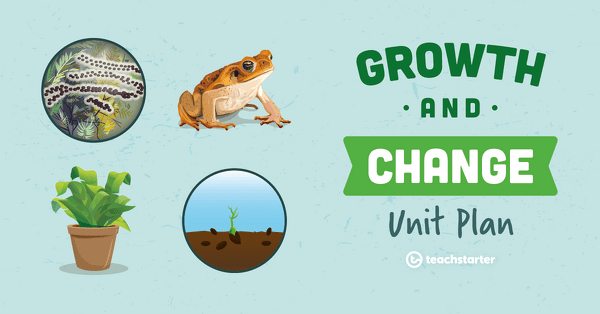 unit plan
This Biological Sciences unit explores how living things grow and change. Animal offspring (including humans) are compared with their parents and plants are grown from seed in order to observe change over a period of weeks.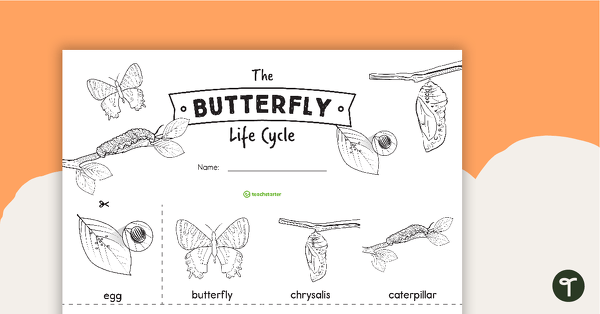 teaching resource
A booklet of the life cycle of a butterfly.