Remember the school year with an end of the year memory book designed in a flipbook format.
Let's Make an End of the Year Memory Book!
This end-of-the-year memory book PDF will be a big hit during those last weeks of school. It's been a fantastic year, so settle your class in and have them reflect on their fantastic school year with a school year reflection activity.
A printable end-of-year memory book is a great way to occupy some time during those last few days, and it also provides a great school year keepsake for students to take home and cherish. This downloadable memory book has five flaps that include the following:
Class Autograph Page

My Favorite Things Reflection Page

Memorable Moments of the School Year Page

End-of-Year All About Me Page

Cover Page
✂️ Give Them the (Safety) Scissors 
This template makes for a bonus cutting skills activity, depending on your students' ages and abilities. 
With adult supervision, cutting skills help students work multiple muscle groups and their brains. Plus:
Strengthen finger and hand muscles,

Build dexterity and fine motor skills,

Improve hand-eye coordination,

Develop focus and attention.
Download & Print — It's Child's Play! 
Click the download button to download your end-of-year memory book PDF file. It's as simple as that! 
To Assemble,
Copy pages single-sided and staple them into packets for easier distribution.

Students complete each page individually, and color/decorate the pages.

Have students cut out each page of the flipbook along each flap's thick, black perimeter line.

Once all pages are cut, have students stack them in order by size. They should start with the largest on the bottom and end with the smallest on the top.

Line up the pieces along the top edge and staple on the dashed lines.
Don't stop there! Find more ideas and resources in our End-of-Year Activity Collection
NEXT: 17 End-of-School-Year Activities to Kick off Summer Break
---
While you're here, check out more activities and teaching resources that fill your lesson plans and students' brains: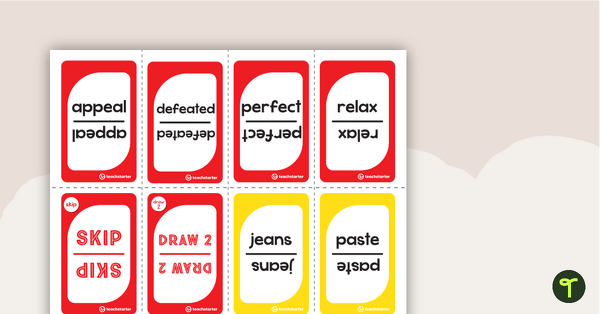 teaching resource
A card game for nouns, verbs and adjectives.
teaching resource
Students solve multiplication facts, interpret coordinate planes, and draw shapes to reveal a mystery picture.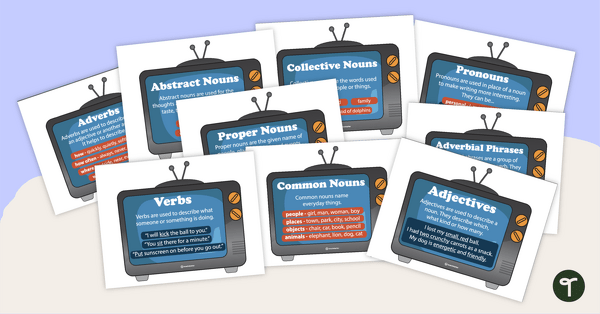 teaching resource
Teach your students about nouns, verbs, adjectives, adverbs, pronouns, common nouns, and more parts of speech with a fun set of tv-themed parts of speech posters.