Use this flip book to build awareness of actions that are good and bad for the environment.
Print and Go Earth Day Activities! Or Any Day at All!
Use this teaching resource when building awareness with your students about how our actions impact on the Earth.
Print, fold, and cut the flip book template. Then have students cut and sort the actions under those that make the Earth happy or those that make the Earth sad. Once they are happy with their decisions, they glue the cards under the flaps.
Note: The second page contains sorting cards for two students. Once they are printed, cut them in half before passing out.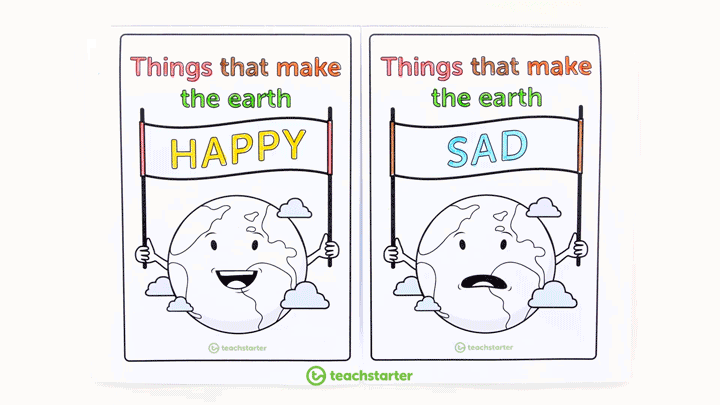 Download and Print Your Earth Day Activity
You're just a click away from getting your new resources! Use the Download button to select the printable PDF resource file.