Read a short article, answer 10 comprehension questions, and use the gathered knowledge to write a central idea sentence about the text.
Use this worksheet as independent practice to support your Finding the Main Idea teaching presentation.
This is a 4-page worksheet in which students will read the included nonfiction article and answer 10 reading comprehension questions to demonstrate their understanding of the text. They then will then use information gathered through the comprehension questions to write a central idea sentence about the article. 
Through completing this activity, students demonstrate an ability to determine the main idea of a nonfiction text and explain how it is supported by key details. 
Finding the Central Idea: Worksheet Scaffolding & Extension Tips 
In addition to individual student work time, use this central idea worksheet as a:
Post-lesson

exit ticket

 

Homework assignment

Whole-class review (via smartboard)
Got fast finishers? Students who need a challenge can underline the information from each paragraph that led them to the correct answers to the questions. Ask them to write an explanation for the central idea sentence, citing why they think the sentence encompasses the central idea perfectly.
For students who need extra support: Before printing, go through each paragraph and, based on the answers to questions 1-9, underline keywords that would help the students choose the correct answer. Then stop to go over answers 1-9 before the students write their central idea sentence to make sure they are working with the correct information. 
If needed, students could create the central idea sentence with a peer.
A Variety of Ways to Prepare This Resource
Because this resource includes an answer sheet, we recommend you print one copy of the entire file. Then, make photocopies of the blank worksheet for students to complete.  
To save paper, we suggest printing this worksheet double-sided. 
You can also turn this teaching resource into a sustainable activity! Print a few copies on cardstock and slip them into dry-erase sleeves. Students can record their answers with a dry-erase marker, then erase and reuse. 
Additionally, project the worksheet onto a screen and work through it as a class by having students record their answers in their notebooks.
Before You Download
Use the dropdown icon on the Download button to choose between the PDF or Google Slides version of this resource. An answer key is also included with this download.
Get more handy worksheets here!  
---
This resource was created by Jennifer Hall, a teacher in North Carolina and Teach Starter Collaborator. 
Don't stop there! We've got more reading comprehension activities to cut down on lesson planning time: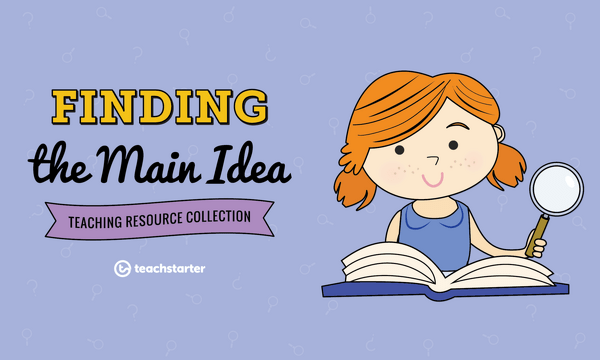 resource pack
A comprehensive resource pack helping students to learn how to find the main idea.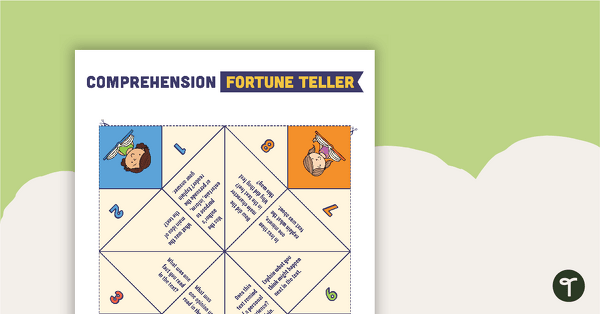 teaching resource
A fun reading comprehension strategy activity for students to use after reading a text.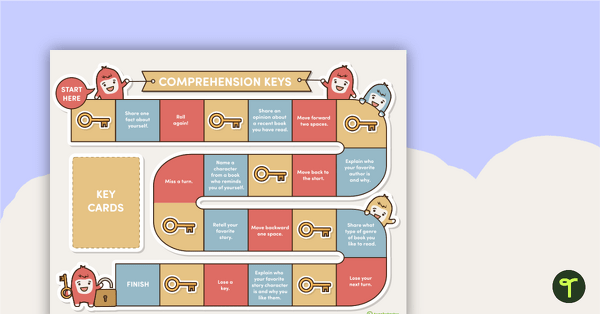 teaching resource
A fun comprehension strategy board game for students to play during literacy rotations.