Get creative and finish the drawings with a set of five art worksheets.
Have Some Fun With Finish This Drawing Worksheets!
Incorporating art into our classroom curriculum can make a significant impact on our student's academic and personal growth. Art allows for creativity and self-expression, fostering an optimistic and inclusive classroom environment that encourages students to think outside the box and explore their unique viewpoints.
Are you looking for a fun way to work with your students on the visual art elements of line, shape, and space? Then these five 'Finish the Drawing' worksheets are for you!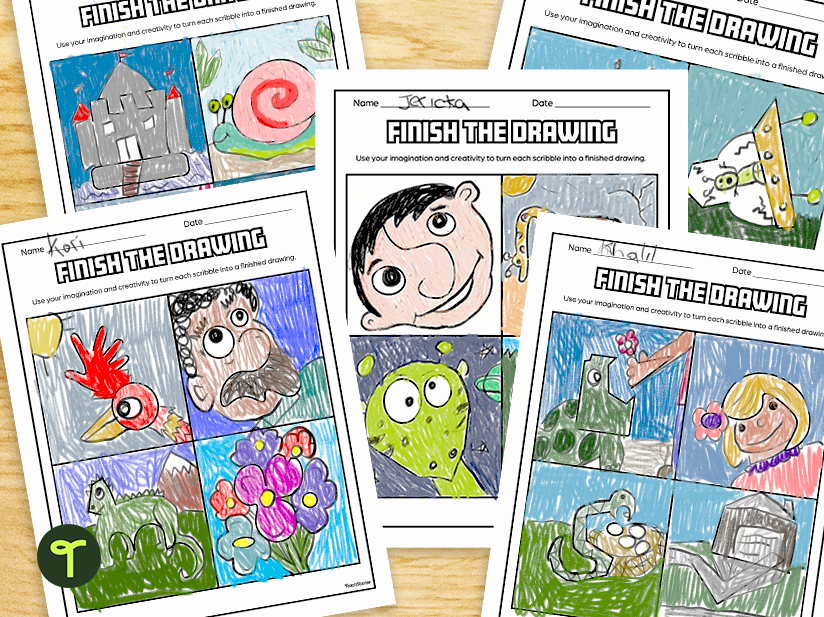 Provide your students with one of the incomplete drawing worksheets, and they finish the piece keeping these elements in mind. Afterwards, have your students compare the completed drawings and discuss the different interpretations.
This resource also works well as a fast-finisher activity in the general or art classroom!
Download and Print!
You're just a click away from getting your new resources! Use the dropdown arrow on the Download button to download your printable Finish the Picture Worksheets.