Reflect on the first week of a new school year with this student reflection activity.
Back-to-School Reflection Worksheet
The first week of school can bring about a whirlwind of emotions for students. Fear of what the first day of school will bring, joy in seeing a familiar face in the cafeteria, excitement when the bell rings on a Friday afternoon at 3 pm. So, why not let your students slow down at the end of a long week and reflect on what it brought about.
Students will reflect on:
5 friends they made
4 things they are looking forward to
3 words to describe their week
2 goals for the school year
1 reason why it will be the best year ever
Easily Download & Print
Use the dropdown icon on the Download button to choose between the color, low color, or black and white PDF or Google Slides version of this resource. 
You can also turn this teaching resource into a sustainable activity! Project the worksheet onto a screen and work through it as a class by having students record their answers on a piece of paper or a mini dry-erase board.
Get more handy worksheets here!  
---
Don't stop there! We've got more back-to-school activities to shorten your lesson planning time: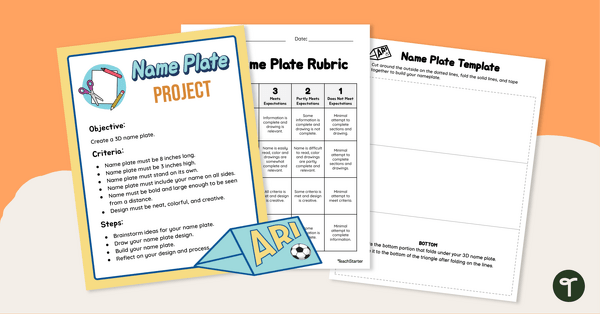 teaching resource
Celebrate the first day of school, get to know your students, and learn everyone's names with a first day name plate craftivity project.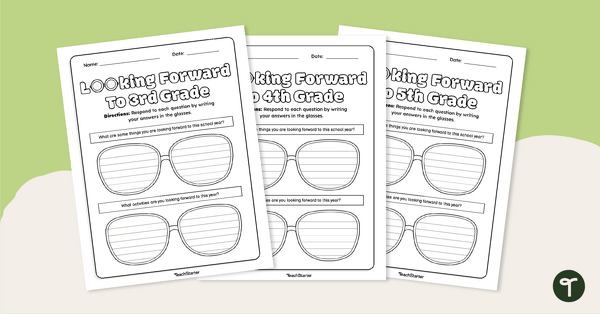 teaching resource
Encourage students to look forward to the new school year by adding this writing template to your collection of back-to-school activities.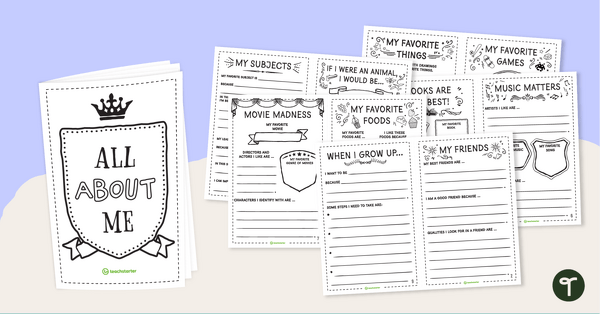 teaching resource
Learn all about your new students at the beginning of the year with this 'All About Me' journal.