A blank fishbone and herringbone diagram to use in any subject area.
Use one of these graphic organizers to help students identify and understand multiple causes for a single effect.
The fishbone and herringbone graphic organizers help to visually display the many potential causes for a specific effect or problem. It is particularly useful when working in a group setting.
To complete the organizer, students:
place the effect or problem in the circle
place each cause on a separate diagonal line.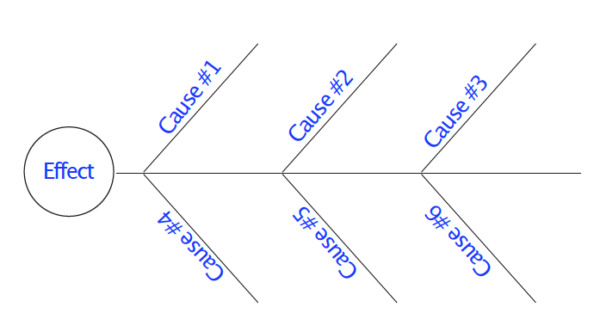 Use the drop-down menu to choose between the PDF or the interactive Google slide version.