39 activity task cards based on the Frida's Fiesta Restaurant menu which is included.
-s to Frida's Fiesta, the world's greatest Mexican-style restaurant and a teaching resource that's all about problem-solving for students!
Get ready for your students to have a blast working through these activity task cards. Students are presented with different questions and real-world scenarios that they must answer using the Frida's Fiesta Restaurant menu. The content covers the following learning areas:
Mathematics
Music
History
Visual Arts
Inquiry
Literacy
STEM
Health
Economics.
Most of the questions presented to the students involve an element of inferencing and/or problem solving. This resource would make a great center activity or fast finisher activity.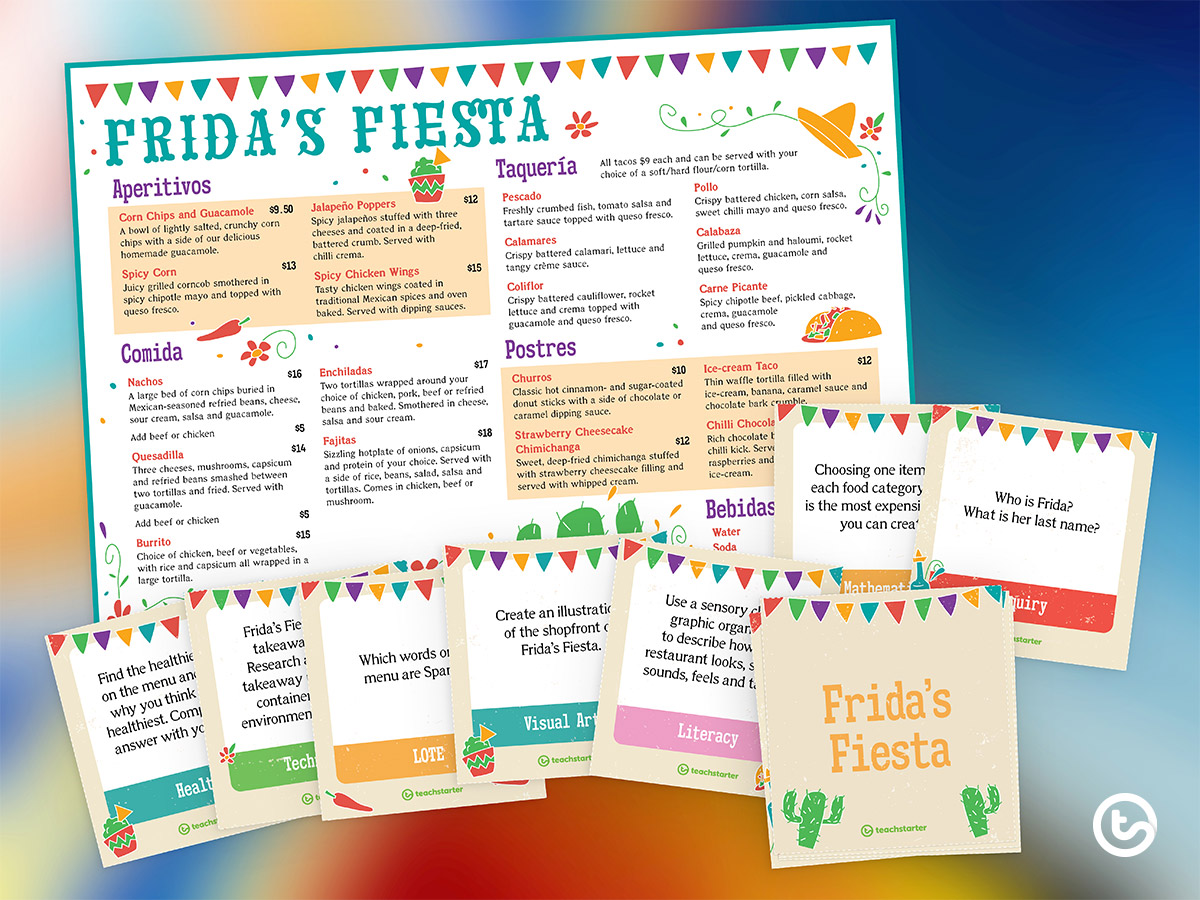 This resource also includes blank cards so that you and your students can create your very own Frida's Fiesta task cards!
Each of the following items is a separate download:
Frida's Fiesta Restaurant menu
Frida's Fiesta task cards
answer sheet
back design (for the backside of the cards).
PDF files include color and black and white.