Download the famous funky bunny Easter craft activity for kids! This free printable teaches kids Zentangle patterns and comes with a fun set of glasses to make it truly "funky."
The Famous Teach Starter Funky Bunny
Have you been hunting for the famous "funky" bunny you see pop up all over Instagram and classroom walls around Easter time? You've found it! The teachers on the Teach Starter team are the official creators of the worldwide phenomenon (yes, really — this little guy has hopped around the northern and southern hemispheres!), and our free printable worksheet is ready for you to introduce your students to the art of Zentangle pattern-making, and make springtime extra hoppy!
This Easter bunny teaching resource download includes a black and white bunny with lines pre-drawn across his face and ears for your students to fill in with mindful doodles and their favorite colors. The printable template also comes with 8 different pairs of glasses for students to choose from, decorate, cut out, and add to their bunny to give him (or her) a unique — and funky — look.
How to Make a Funky Bunny
Not familiar with the concept of Zentangle patterns? Zentangle is a form of art that emphasizes mindfulness and creativity through the repetition of patterns. The focus is on the process rather than the final product, so students can let go of the feeling that they have to get things "just right" and simply let their funky out!
This creative art form is what the Funky Bunny is all about — the sections of the printable template are left blank so students can add their own patterns. Here are some simple instructions to get your students started!
Supplies:
Funky Bunny template
Black marker
Pencil
Crayons or colored pencils
Scissors
Glue
Colored paper or cardstock
Instructions:
Print a copy of the funky bunny template for each student.
Direct students to use a pencil to draw a series of repetitive patterns using lines, dots, and shapes in a deliberate, structured manner within the white space. They can stick to the same pattern throughout the entire bunny or change things up — this is their chance to get creative!
When they feel satisfied with their work, have students go over their pencil patterns with the black marker to make their doodles stand out.
Once the marker dries, students can add color or shading to their designs.
Have your students cut out their bunny face and body and glue it to a colorful piece of paper as a matte.
Have students choose a pair of glasses for their bunny, cut them out, and decorate their bunny's new spectacles.
Finally, have students glue the glasses in place.
That's it! That's how you make a funky bunny!
Although a bunny is secular, you may want to give students options to be inclusive and avoid the connection to the holiday for students who do not celebrate Easter. Explore our complete collection of Zentangle art patterns to give students a choice of what to create, or explore some of our teacher team's current favorites:
Take a peek at our video tutorial for inspiration for your classroom:
---
Looking for extra accessories for your Funky Bunny or more ways to add a little bit of bunny to your lesson planning? Click below!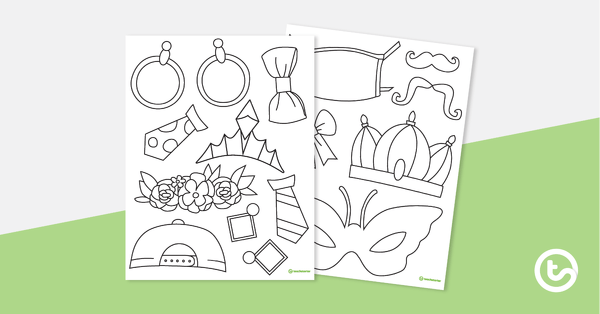 teaching resource
A range of additional accessories to use when creating Teach Starter's funky craft items.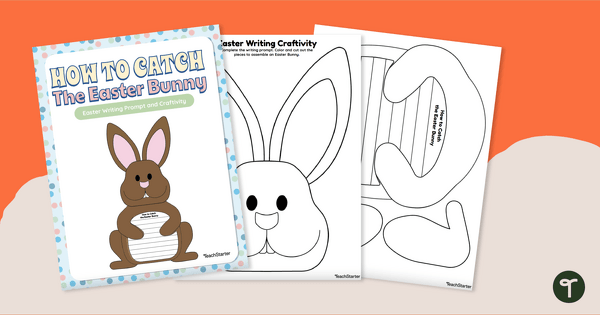 teaching resource
Show off your students' writing skills this spring with a "How to Catch the Easter Bunny" craft activity.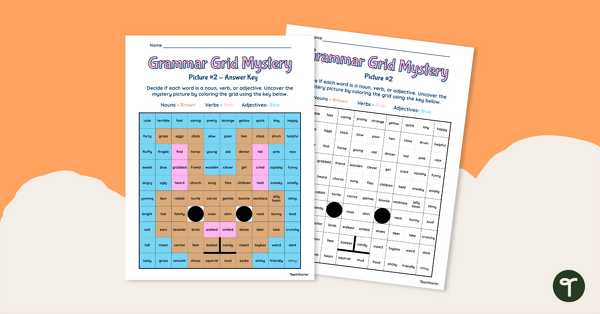 teaching resource
Follow the color-coded parts of speech guide to fill in the word grid and reveal a mystery image.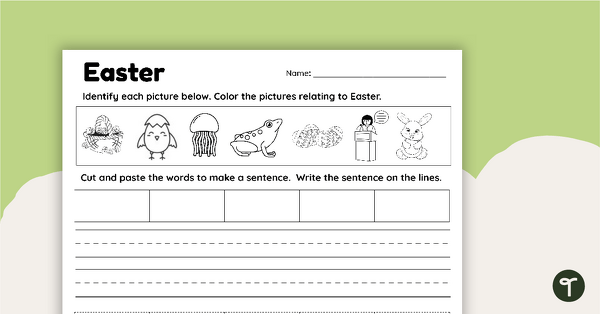 teaching resource
Build and write sentences about Easter sentence-building worksheets.