A writing checklist poster to use with your primary students across multiple genres.
Use this writing checklist poster with your students when working on writing a composition in the primary grades.
Print out the resource on cardstock for added durability. Cut out the pencil pieces on both pages. Connect the pieces of the pencil together using sticky tack, glue, or tape. Hang the checklist poster in your writing center area, where you conduct your guided writing groups, or in a prominent place in the room as a visual reference for your students.
The poster reminds students to check their final copy for:
capital letters
finger spaces
punctuation
using the word wall for correct spelling
sounding out new words
neatest handwriting
rereading the text to ensure it makes sense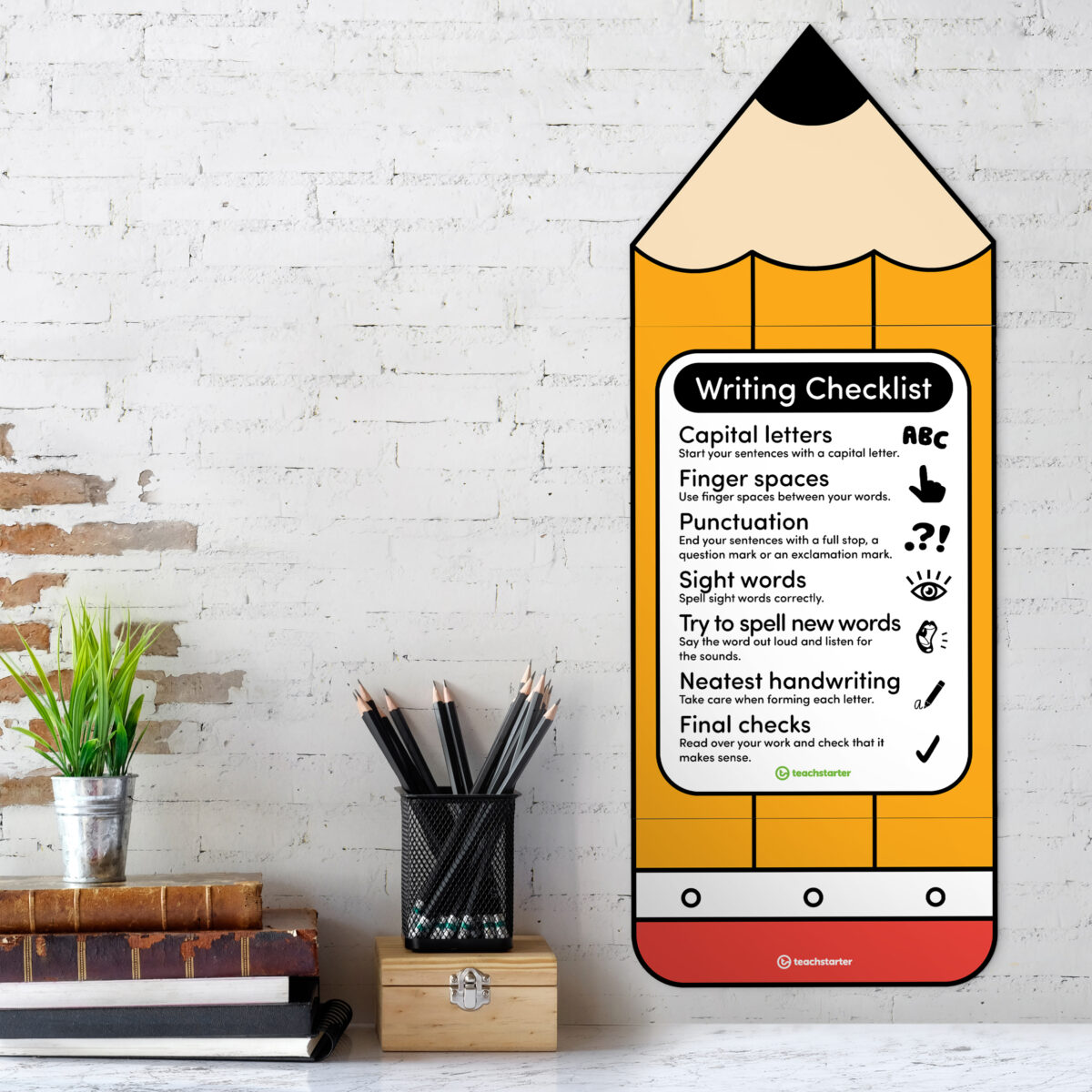 Use the drop-down menu to choose between the color or black and white version and letter or tabloid-size.
---
This resource was created in conjunction with Kaitlyn Woods.
Use this resource in conjunction with our General Writing Checklist. Click on the link below to download.
teaching resource
A writing checklist for primary students to use across multiple genres.