Encourage your class to set their intentions for the year ahead with our goal-setting worksheet for students.
⛰️🚠 Aim High With Our Goal-Setting Activity
Use this mindfulness worksheet after returning from winter break, at the beginning of the new calendar year, or the new school year as a way for students to write their resolutions for the year ahead.
Students will fill in their personal and academic goal statements for the year, including: 
What they want to achieve

Steps they will take to reach their goal

How they will know they have achieved the goal

When they aim to reach the goal
Use the completed gondolas to create a classroom display: ski lift-style with all the gondolas on their way to the top of a mountain, or task your students with making a Ferris wheel display with their gondolas! 🎡
Easily Prepare This Goal Setting Worksheet for Your Students
This teaching resource will download as a tabloid-sized (11 x 17) PDF. 
Each student will need writing and coloring tools, scissors, glue/tape, and a pipe cleaner to complete this activity. 
Get More New Year's Resources and Activities for the Classroom »
---
Complete even more goal-setting exercises for a brand new year with these activities and resources: 
teaching resource
A fun back-to-school activity to help students set goals for the upcoming school year.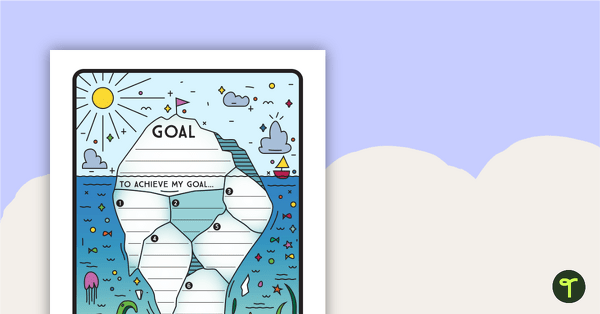 teaching resource
A goal setting template where students identify the smaller aspects that they will focus on to achieve one main goal.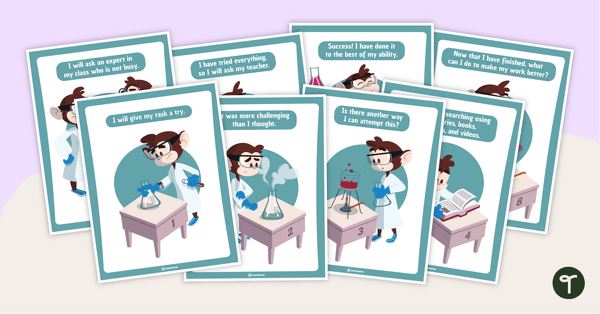 teaching resource
Help your students become independent learners with this set of 8 strategy posters.