Remind your students what a "can-do attitude" looks like in the classroom with this set of 8 posters.
These Pirate Nope posters are a great way to model a growth mindset in your classroom.
Display these around the classroom for students to reference.
These posters are larger, individual versions of this resource: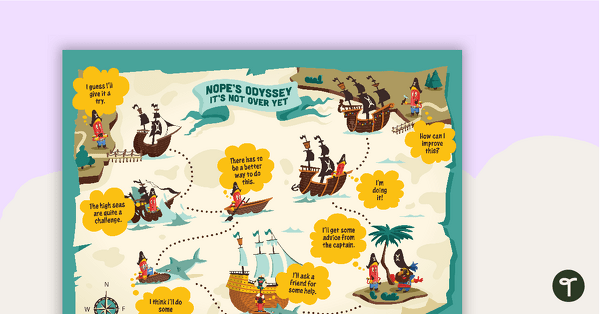 teaching resource
A Pirate Nope poster to help students learn more resourcefully and independently in the classroom.