Display these classroom posters to remind your students of things they can do to ensure the three brains are functioning at their best.
🧠 Balance the Three Brains for Maximum Learning 
Science shows humans have three brains: 
Our

survival brain

operates on instinct and intuition.

Our

emotional brain

drives our feelings and desires.

Our

thinking brain

applies logic and intellect.
If the needs of the first two aren't met, the third won't function at its best. That means if your students fail to meet their needs, they won't be able to focus on their learning goals.
Display our "I Can Help My Brain to Learn" posters in your classroom to remind students of 9 things they can do to keep the three brains in harmony for peak academic performance! 
Each poster includes a different prompt for maintaining a healthy brain. Students will get reminders like drinking water, the importance of physical activity, and taking time to be creative, to name a few. 
Like the "Check Engine" light on your car, these tips instill initiative in students to make sure their brains are operating at maximum learning potential.
Make the Most of Your Poster Downloads!
Please note that these posters will open as ten individual full-color PDFs:
Print posters and create a bulletin board display in your classroom for students to reference.

Print posters, slip them into clear sleeves, and use them in your guided groups as a reminder.

Print posters, slide them into clear sleeves, and hang them on rings as a reference tool for a learning center. 
We've also come up with bonus ways to turn these posters into interactive tools that make your lessons stick!  
📂 Place copies in students' homework folders for reference. 
💻 Provide posters as digital resources for virtual students. 
✅ Incorporate posters into your lesson wrap-up: students write their names on sticky notes and place them on the reminder they used that day.
Explore our entire collection of social-emotional learning tools and teaching resources to support growing minds and hearts! 
---
Spend more time lesson-doing and less time lesson-planning when you grab these activities and teaching resources too: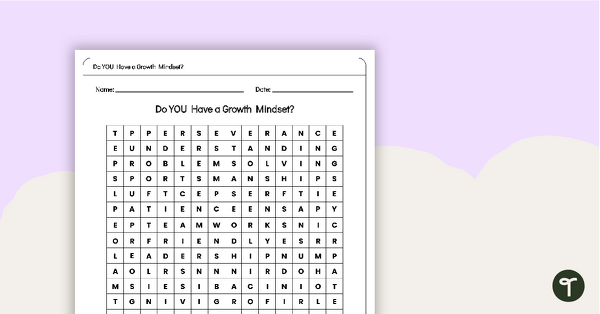 teaching resource
Use this word search activity to show students the qualities and characteristics of creating a growth mindset in the classroom.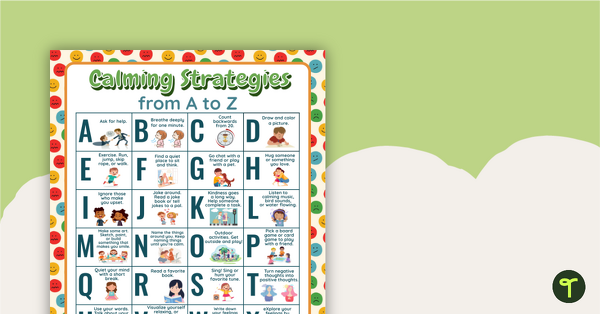 teaching resource
Help students find coping methods with our classroom display poster highlighting 26 effective strategies for handling intense emotions.