Kick off a new school year with a getting-to-know-you icebreaker game!
Icebreaker Bingo – Back to School Activity
It's that time of year! Back to school means a fresh group of faces to introduce to each other. Get your students up, moving, mingling, and making new friends with a quick round of Icebreaker Bingo.
To participate, give each student a Bingo board and a writing utensil. Set a timer, or play some music and have your students walk around the classroom, stopping to chat with their classmates. If a prompt applies to a student, that student signs the bingo board. The first student to fill a row or column yells BINGO! and is declared the winner.
Easily Prepare This Resource for Your Students
Use the Download button to download the PDF version of this resource. 
---
Love this getting-to-know-you game? We have plenty more to share with you!
teaching resource
Get to know your new class with this child-friendly version of "Never Have I Ever...".
teaching resource
Encourage communication and cooperation with this set of 10 team-building games.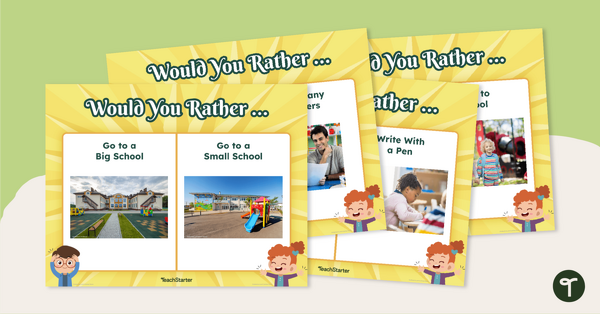 teaching resource
Engage your students in thought-provoking discussions with this set of 16 back-to-school "Would You Rather" questions.