An interactive quiz to practice identifying short vowel sounds in words.
Use this interactive PowerPoint with students who are at the beginning of their journey as readers. This bright, engaging phonics resource has been designed to explore students' understanding of letter-sound relationships.
Students are presented with a picture and three different short vowel sound options. They say the name of the object illustrated, then click on the grapheme that matches the vowel sound in the word. All objects are single-syllable words.
The focus of this activity is on listening to the sounds – as this is the essential first step in the process of learning to read. Students match the phoneme (in this case, a short vowel sound) with its grapheme.
Short Vowel Sound Practice for Kids
Have you found that kids confuse some short vowel sounds more easily than others? We've taken this into account and organized the slides into two sets:
short 'e', 'a', and 'i'
short 'a', 'u', and 'o'.
Do you teach students who have been reading for some time, yet continue to have reading difficulties? Do your students confuse vowel sounds? This quiz provides students with lots of repetition of the vowel sounds that can be difficult to differentiate.
Help your students develop their sound-symbol knowledge by using the PowerPoint as a whole class/small group or individual activity.
Download some of our other phonological awareness resources below!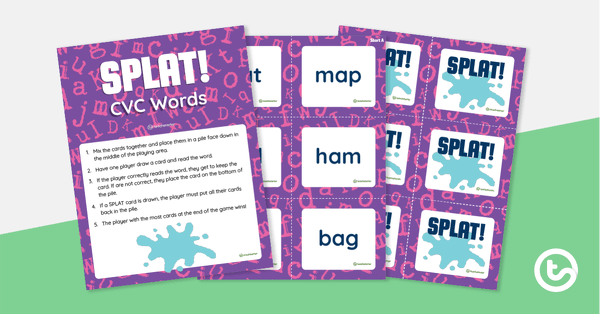 teaching resource
A set of 36 task cards to practice decoding and reading 3-letter words.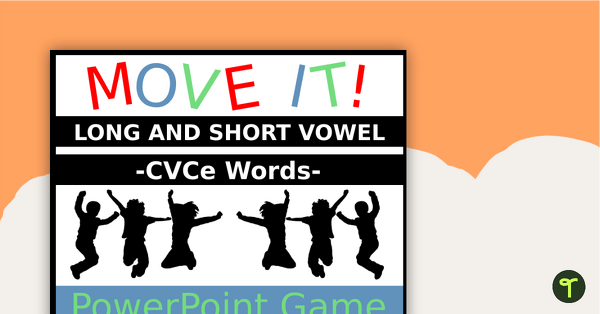 teaching resource
An active PowerPoint game to practice reading and identifying long and short vowel 'o' words.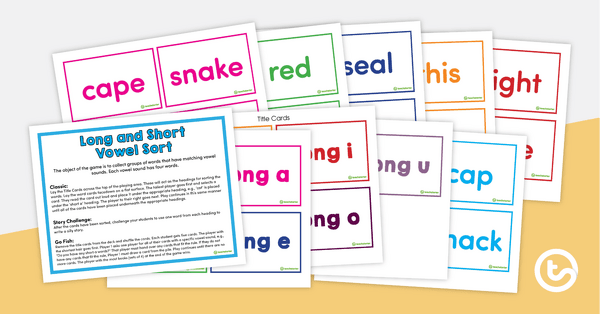 teaching resource
A set of 40 sorting cards to practice long and short vowel sounds.