A journalism and news themed writing page.
Are you looking for a fun writing page for students? Use this journalism-themed paper throughout the year and display their writing proudly!
Use the drop-down menu to choose between different versions of this resource, including handwriting lines and Google Slide.
Check out our MLK Day writing prompt page using this same template: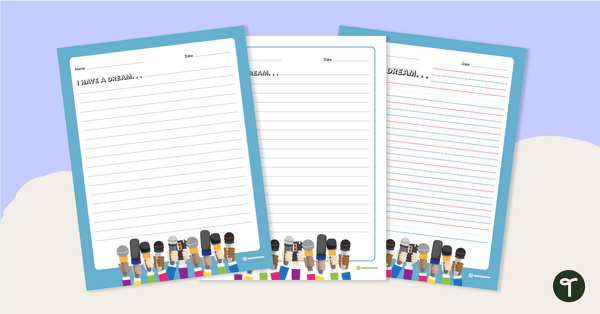 teaching resource
Observe MLK Day by encouraging students to think about their "dream" for the future by writing it as a speech.