Use this free latitude and longitude worksheet along with Google Maps to teach your students about longitude and latitude.
Need a Free Latitude and Longitude Worksheet?
We've got your back when it comes to geography worksheets, activities, and lessons. We've created this worksheet to help you teach the concepts of latitude and longitude to your elementary students, along with a bit of help from Google Maps! It's the perfect way to blend your Geography instruction with classroom technology!
With this resource, students will be using Google Maps to find geographic coordinates of places around the world.
Longitude and Latitude Worksheet Scaffolding and Extension Tips 
In addition to individual student work time, use this latitude and longitude activity as a:
Got fast finishers? Students who need a challenge can be tasked with locating world landmarks and creating their own questions or quizzes using the coordinates for those locations.
For students who need extra support, use this worksheet as an intervention activity or with a guided small group.
A Variety of Ways to Prepare This Resource
Because this resource includes an answer sheet, we recommend you print one copy of the entire file. Then, make photocopies of the blank worksheet for students to complete.  
You can also turn this teaching resource into a sustainable activity! Print a few copies on cardstock and slip them into dry-erase sleeves. Students can record their answers with a dry-erase marker, then erase and reuse. 
Additionally, project the worksheet onto a screen and work through it as a class by having students record their answers in their notebooks.
Before You Download
Use the Download button to download the PDF version of this resource. An answer key is also included with this download.
Get more handy worksheets here!  
---
Don't stop there! We've got more geography activities we know your students will love: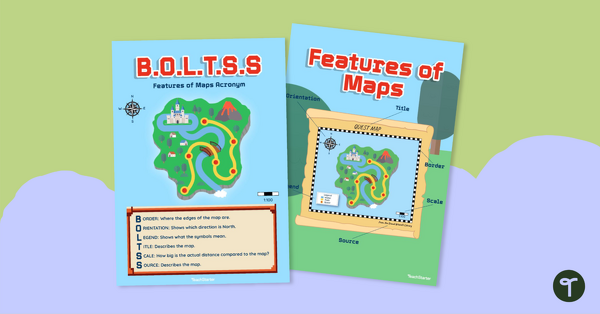 teaching resource
A set of 2 posters outlining the features of a map.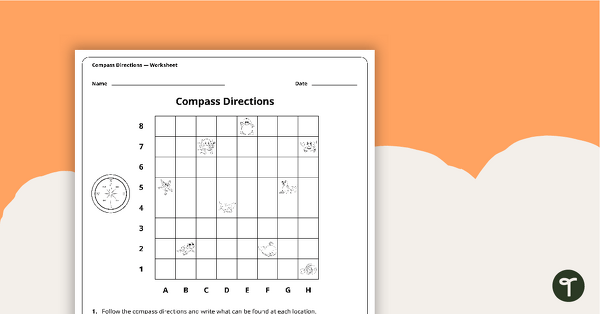 teaching resource
A worksheet to use when exploring grids, grid references and direction.
teaching resource
A map puzzle with continents and oceans to introduce students to world geography.