Use this worksheet along with Google Maps to teach your students about longitude and latitude.
Latitude and longitude enable us to find any location on Earth's surface using a set of coordinates.
You may also like these teaching resources:
teaching resource
A template to help consolidate students' understanding of coordinates.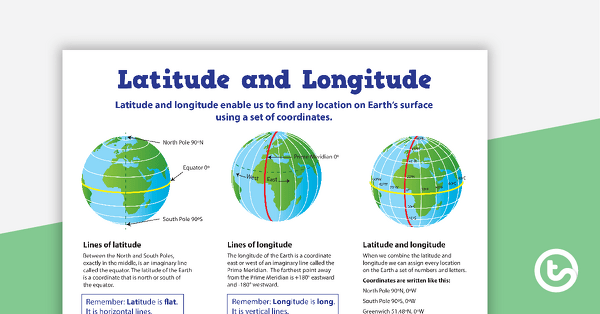 teaching resource
Use this educational poster when students are learning about geographical coordinates, latitude and longitude.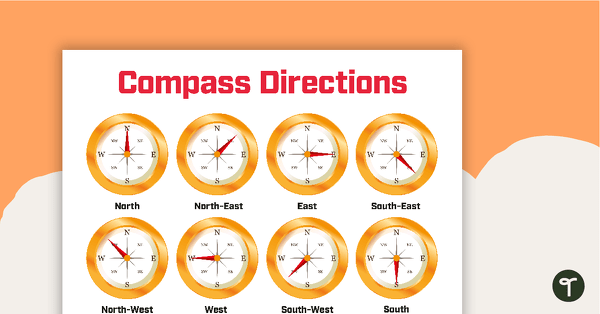 teaching resource
A poster displaying the primary compass directions.