A worksheet to use in the classroom on St. Patrick's Day when talking to kids about lucky during social-emotional lessons.
Use this teaching resource in the classroom for a social-emotional lesson around Saint Patrick's Day.
Explain what it means to feel "lucky" and have good fortune in your life such as good friendships, full tummies, and a school where they get to learn something new every day!
Challenge your students to write 5 reasons they are feeling lucky today, and post these lucky letters on your bulletin board to remind your class that there is plenty to be positive about!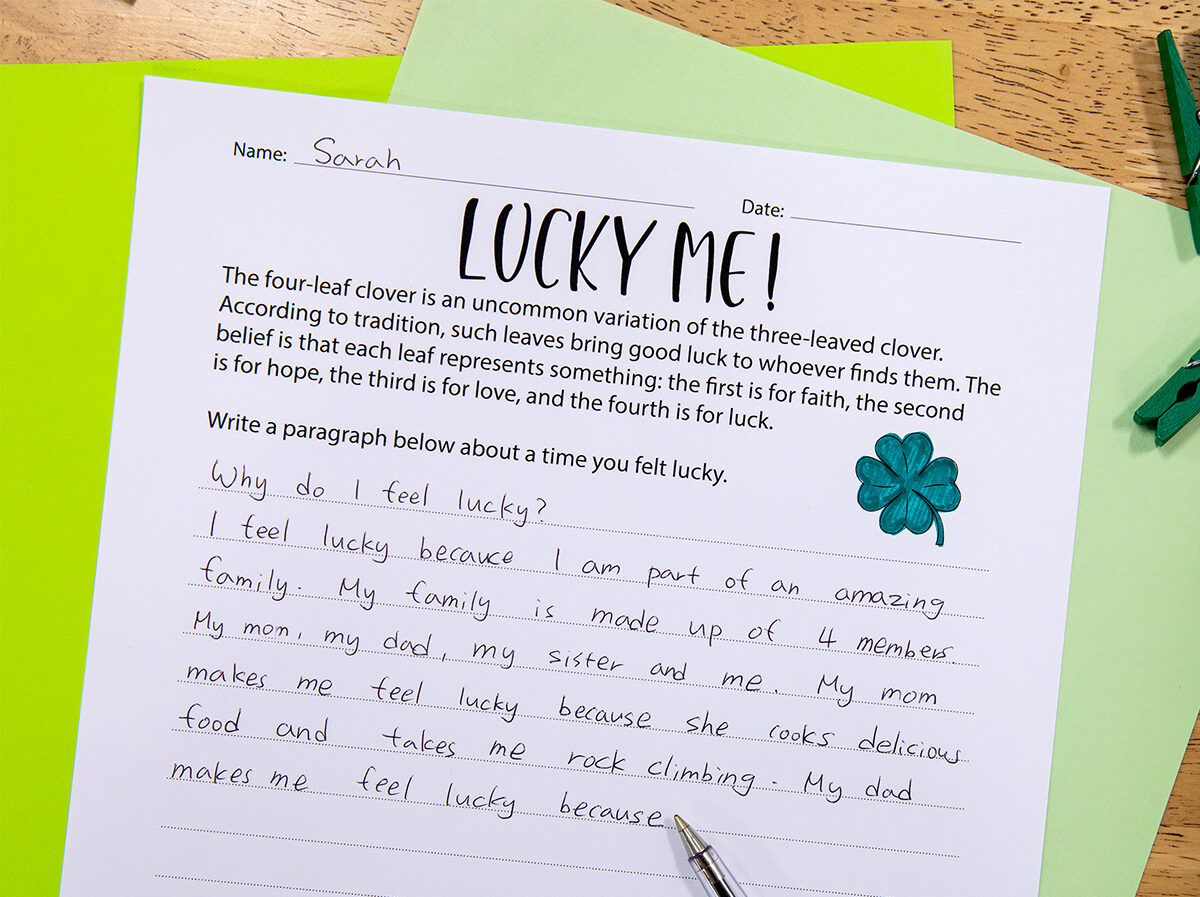 Use the drop-down menu to choose between the PDF or Google Slide.
Keep the "luck" going with these resources:
[resource:4796275] [resource:4690266] [resource:4654647]