A comprehension activity paired with a biography on Malala Yousafzai.
This teaching resource is a comprehension worksheet asking questions about a biography of Malala Yousafzai, the Pakistani education rights activist and youngest-ever Nobel Prize winner.
In the text, students will learn about Malala's history with activism and education, then answer questions. This reading center activity can be used during Women's History Month, on International Women's Day, or any time during the year!
Use the dropdown menu to choose between the color or black and white PDF version. An answer sheet is included in the download.
For more inspirational women activities, take a look at these resources: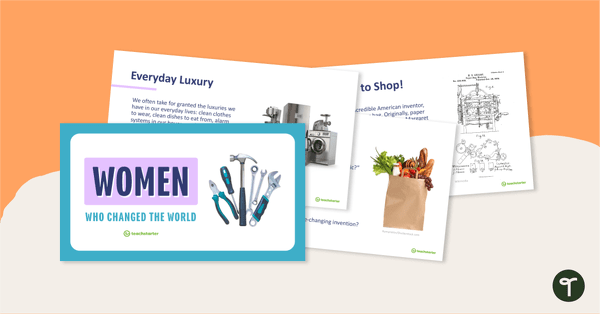 teaching resource
Teach about the most influential female inventors in history with this 15-slide instructional slide deck.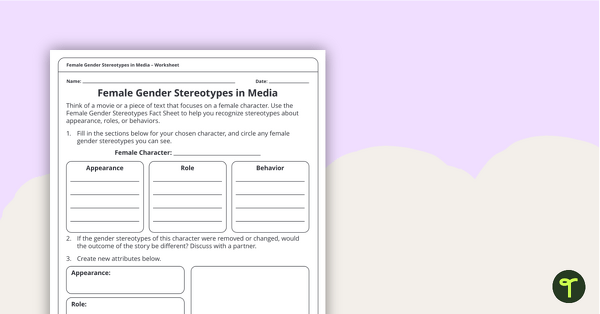 teaching resource
A worksheet asking students to identify potential female gender stereotypes in popular movies and texts.