A picture of a birthday cake with different types of angles for your students to identify and/or measure using a protractor.
Use this teaching resource when learning about the different types of angles.
The download includes two answer sheets – one with and one without the challenge question answers.
Suggested activities:
Students find and label each angle on the picture.
Students use a protractor to measure each angle on the picture.
Other angles pictures and a protractor include: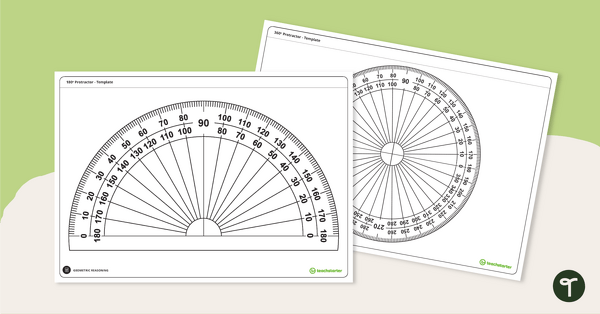 teaching resource
A set of two protractor templates - 180° and 360°.