Color in these Memorial Day coloring pages when learning about the reason we celebrate the holiday.
Looking for Memorial Day Coloring Pages?
Memorial  Day is a significant holiday that is celebrated during the month of May each year. Many students see the holiday as a celebration of the start of summer, or as an excuse to stay home from school. However, we need to change that.  As teachers, it is important to educate students about the significance of this day and why it is celebrated. These Memorial Day coloring sheets can be an excellent way to engage students in this topic.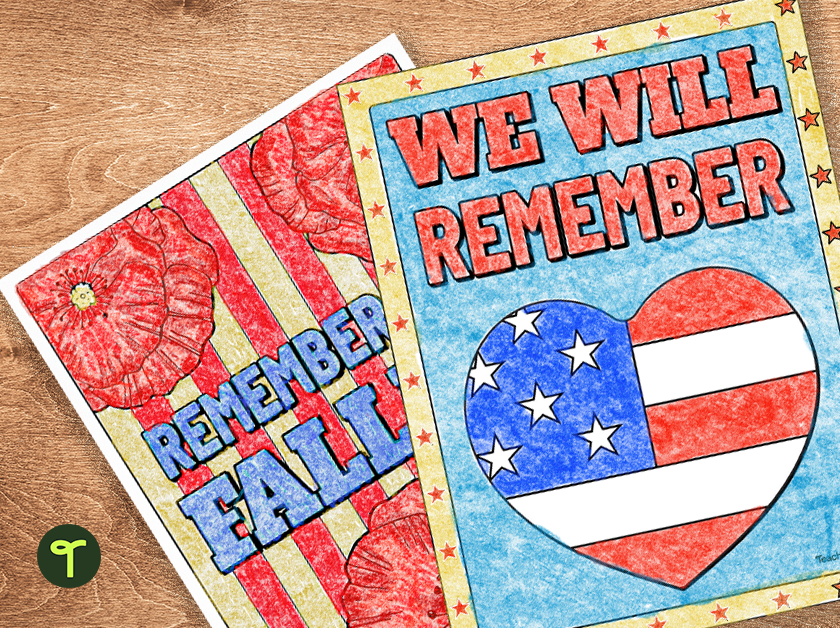 How Do Coloring Pages Help Kids?
Coloring pages can be a great addition to any classroom, as they are not only fun and engaging for students, but can also provide numerous educational benefits. Here are some ways to use coloring pages in the classroom:
Relaxation and Stress Relief: Coloring pages can be a great way to help students relax and reduce stress, which can be especially helpful during times of high stress or anxiety.

Coloring pages can help develop students' fine motor skills, which are important for tasks such as writing and drawing.

Coloring pages can also help develop students' creativity and imagination, as they can use different colors, patterns and designs to create their own unique masterpieces.
Download and Print
You're just a click away from getting your new resources! Use the dropdown arrow on the Download button to select the Editable Google Slides resource file or the quick-print PDF version.
---
When paired with one of the following resources, these coloring pages can serve as discussion starters, bulletin board decorations, or as a thoughtful calm-down activity.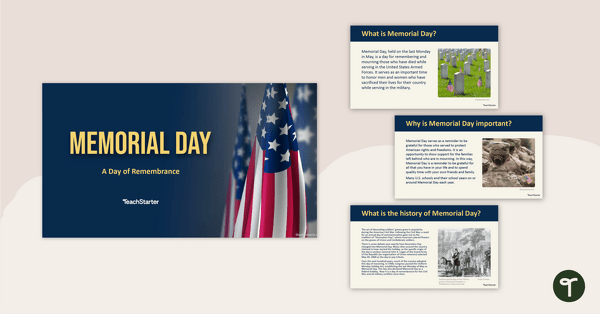 teaching resource
Reflect and show respect on Memorial Day with this informative teaching presentation.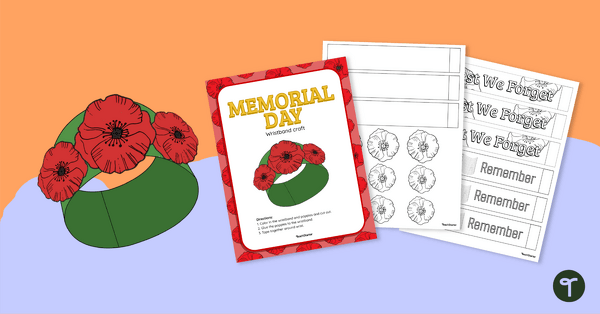 teaching resource
Create a wearable Memorial Day bracelet with these printable wrist bands.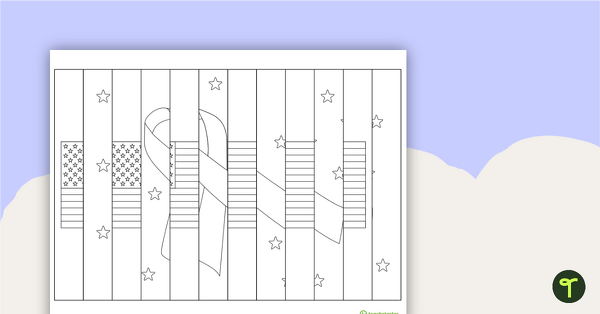 teaching resource
Use this elementary school art activity in the classroom around Memorial Day or when learning about the military.