Celebrate all the best things about New Year's Eve with this set of 20 BINGO game boards and 24 themed word cards.
Make your class or home New Year's Eve party even more festive while you count down to January 1!  
🥳 What to Know About New Year BINGO
We created this game for students to play in the downtime surrounding your school's winter break. It also works well as an indoor recess activity or a brain break in the first few weeks of January!
To play, students listen to the calling card and cover the picture of the word if it appears on their BINGO board:
balloon

bowtie

cake

calendar

confetti

countdown

cupcake

disco ball

firework

fireworks

glasses

Happy New Year

midnight

music

New York

noisemaker

party hat

smile

sparkler

star

television

thirty-one

top hat

twelve
Scaffolding + Extension Tips 
In addition to 5-in-a-row, play alternate forms of BINGO like 4 Corners, + Plus Sign, Blackout, X-Out. 
Support students who need help understanding the concepts by pairing teams to work together to identify the words. 
Challenge fast finishers who already understand the concept to produce rhyming words for each word on their game boards. 
Get our 10 Best Scaffolding Strategies here! 
More Ways To Use New Year BINGO
We created this resource as an independent practice center activity. We also suggest using it to reinforce your small group and full-class lessons in the following ways: 
🕛 Match Me If You Can
In your guided reading group, divide the calling cards equally amongst players. Use a gameboard and go through each image one at a time and say the word as a group. The student who has the calling card lays it down face up. The first person to have all their cards face up wins.
🎩 Swat 
During small group instruction, create a grid of calling cards on top of a table and give each student a fly swatter. Read the word on one of the cards. The first student to swat the word card correctly sets the card aside in their own pile to keep score. The student with the most cards wins. 
🎉 Upcycle into Playing Cards
Print 2 sets of calling cards for students to play card games like Match It, Go Fish, or Snap. 
Easily Prepare This Resource for Your Students
Print on cardstock for added durability and longevity. Place all pieces in a folder or large envelope for easy access. 
Before You Download
Use the dropdown icon on the Download button to choose between the PDF or Google Slides version of this resource. A teacher recording sheet is also included. 
---
Ring in the new year with even more fun activities!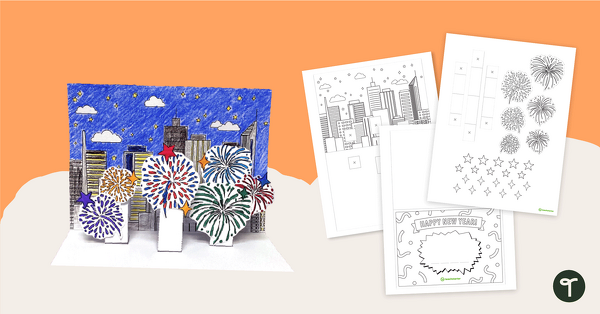 teaching resource
Ring in the new year with this engaging 3-D cityscape craft activity.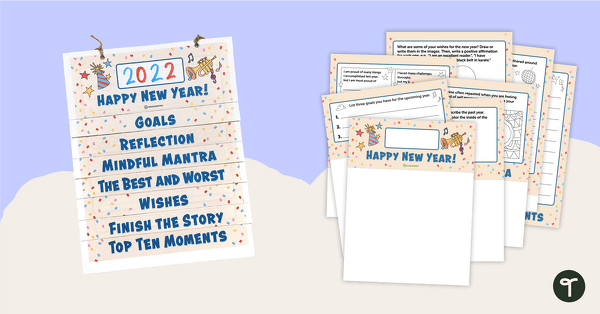 teaching resource
Celebrate the coming of a new year by creating this flipbook with your students.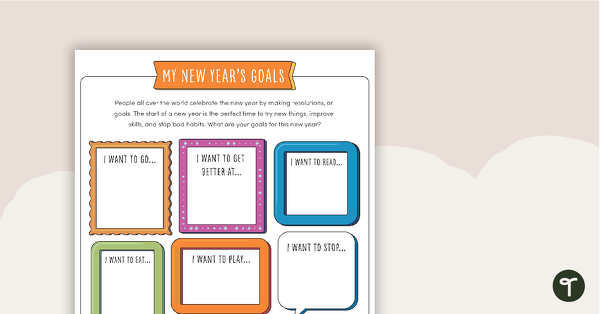 teaching resource
Use this goal-setting worksheet to get your students excited for the new year.