A pack of 5 posters to teach students the basic hand signals used in number talks.
These educational posters include the following number talks hand signals:
I am thinking.
I have one solution!
I have more than one solution!
I agree.
I have a question.
Use these 5 number talk posters to encourage your students to use hand signals to show their thinking process during a number talk session. This strategy also prevents students from raising their hands or blurting out when they have found a solution, which can be intimidating and anxiety-inducing for those around them.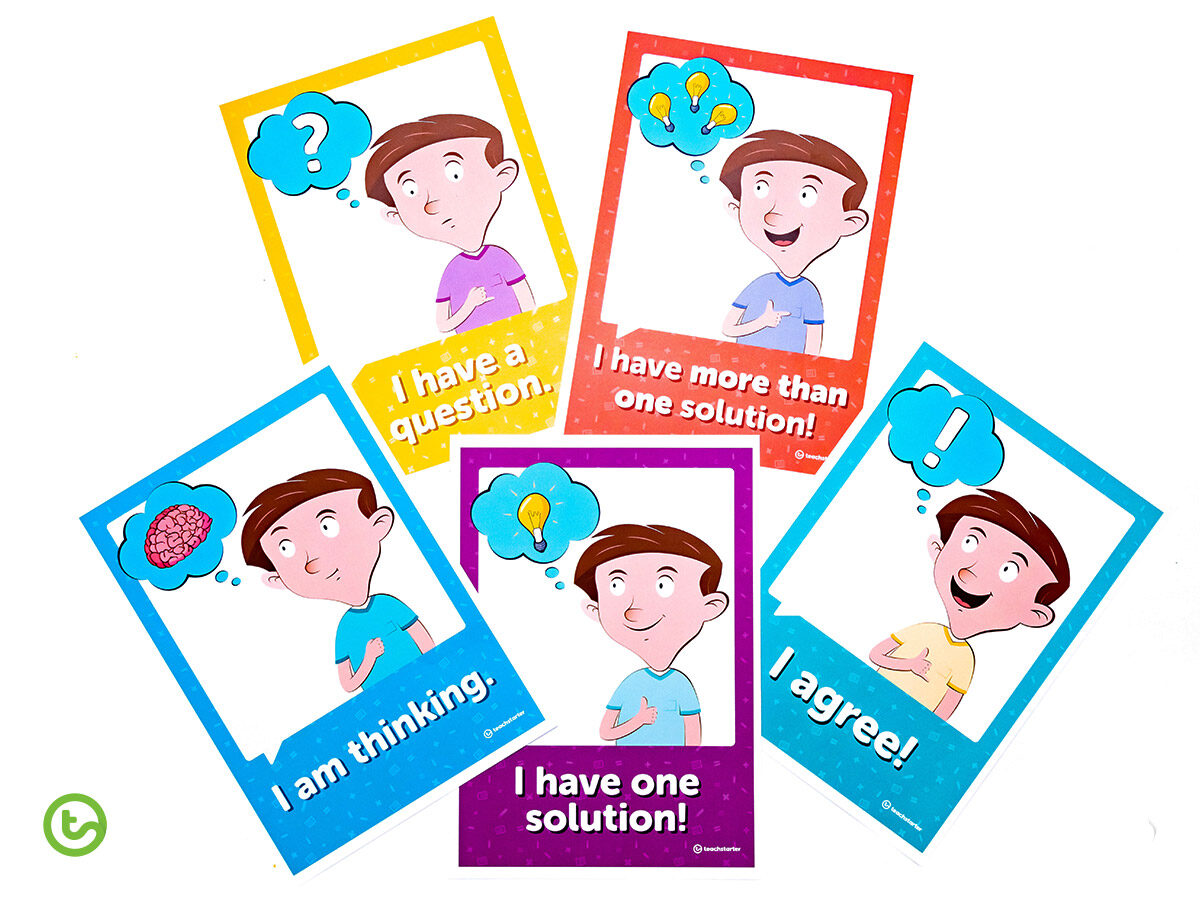 While you're at it, check out our blurt buttons or our general hand sign classroom posters — other great ways to curb calling out in the classroom!