With this worksheet, students will identify and label the 4 parts of a simple circuit and their functions.
Let there be light! 💡
Any time your students flip on and off a light switch at home, they'll now know how a circuit works! 
Using this worksheet alongside your Electricity and Circuits Teaching Presentation, your students will be introduced to the 4 basic parts of a circuit:
Load

Path

Power source

Switch
Then, they'll label each part on the diagram. 
This download also includes an answer key for easy grading. 
Use Activity During & After Your Lesson
In this download, we've included 2 versions of the worksheet: one with the names of the 4 parts of the circuit, and one without. 
If you opt to include during your lesson the sheet with the 4 parts of a circuit listed at the top, it will be easier for your students to do the labeling in real-time with the group discussion. 
The worksheet without the names proves more difficult, however. Once you've completed the lesson, use this sheet as an exit ticket to test what your students remember from earlier in the day. 
Questions For Deeper Discussion with Your Students
After your students are working through this science activity, they should be able to answer the following questions about what makes a circuit work: 
How does a switch work?

What does the path do?

What does the battery do?

What happens to the load when the circuit is closed? When it's opened?
How to Prepare This Resource for Your Students
Because this download includes the answer sheet, we recommend first printing one copy of the entire file. Then, make photocopies of the blank worksheets for students to fill out on their own. 
This resource can be used independently or with partners. 
Before You Download
Use the drop-down menu to choose between the PDF or Google Slides version. An answer key is included in the download.
---
This resource was created by Gaby Perez, a teacher in Texas and a Teach Starter Collaborator. 
Wait! Don't go anywhere until you browse additional activities and resources to turn on bright minds: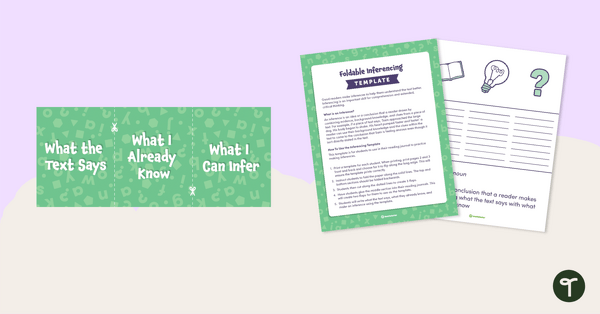 teaching resource
A template for students to use when making inferences.
unit plan
This Physical Sciences unit addresses the principles of electricity. It explores what electricity is, how it is transferred and how energy is transformed to create it.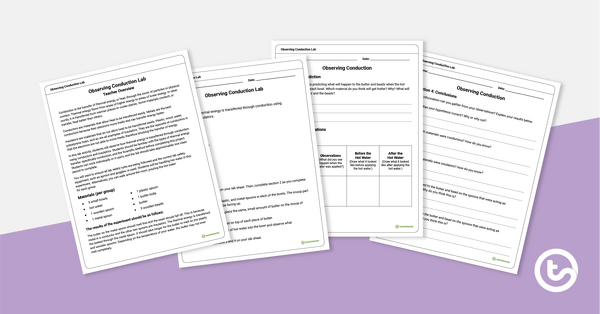 teaching resource
Teach students to make predictions about and observe thermal energy transfer through this conduction experiment.