Bring some pop art into the classroom with a multiplication color-by-number worksheet.
Multiplication Color By Number = Art & Math Fun!
Is there no room in your schedule for art lessons? Does your school lack an actual art program? We can help you bring a bit of the art world into your classroom by blending art and math!  We've created a delightful Pop Art color-by-number worksheet filled with problems to help your students practice multiplication facts.
Students will solve the problems and draw varying lines and patterns in each image section according to a color key. Once they finish their linework, have your students use their favorite complementary colors to create a fun mosaic basketball masterpiece.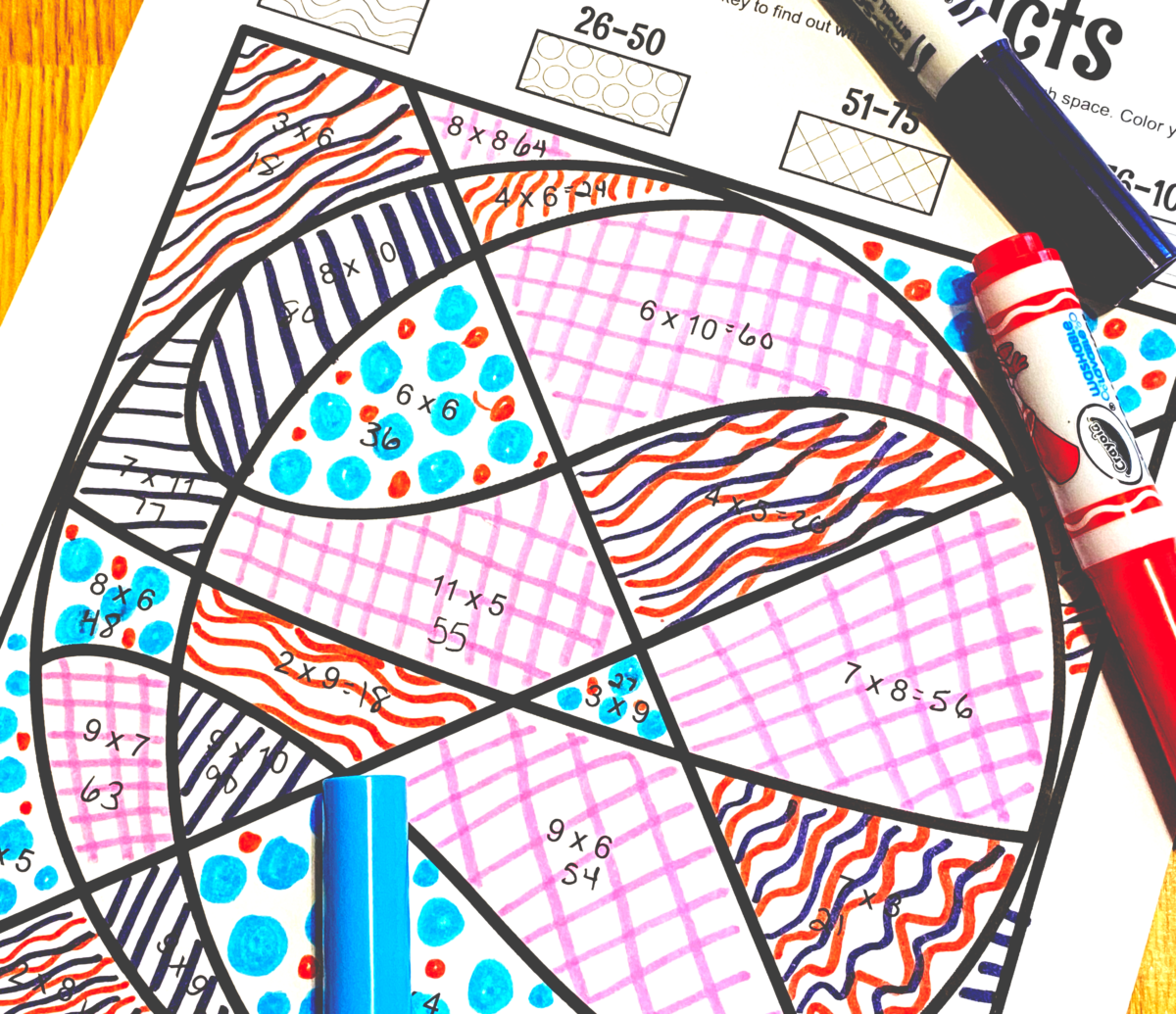 Everyone Loves Color By Number Worksheets!
A dedicated, experienced educator team created this resource for students to work on independently in your math stations or as a fun and different homework assignment.
Easily Prepare This Resource for Your Students
Use the Download button to download this resource's PDF or Google Slides version. An answer key is included with your download.