Assess your students' knowledge of prefixes and suffixes with a vocabulary quiz.
Looking for a Prefix and Suffix Quiz?
You're at the end of your vocabulary unit, and its time to assess your students understanding of prefixes and suffixes. We can help you save some time with a ready-made prefixes and suffixes test that is perfect for your needs.
This assessment features question types, including
Multiple Choice

Fill-in-the-Blank
The following prefixes and suffixes are referenced in this quiz:
Re-, Un-, Dis-, Mis-, Ir-

-est, -s, -es, -less, -ful, -able
Download and Print Your Prefix and Suffix Test
You're just a click away from getting your new resources! Use the dropdown arrow on the Download button to select the Editable Google Slides resource file or the quick-print PDF version.
---
Do your students need a bit more practice before the test? Try these awesome resources!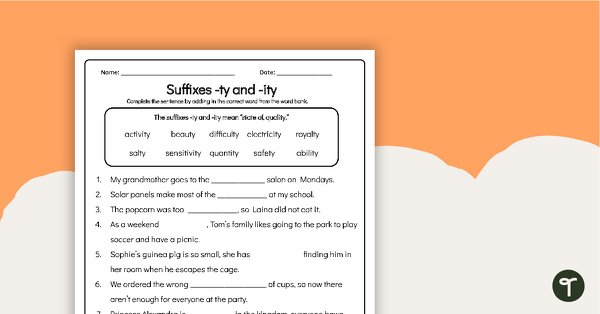 teaching resource
Practice using the suffixes -ty and -ity with a printable suffix worksheet.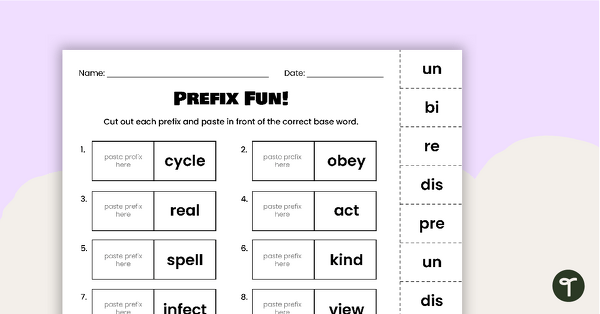 teaching resource
Cut and paste to build words with prefixes with an fun and free prefix worksheet.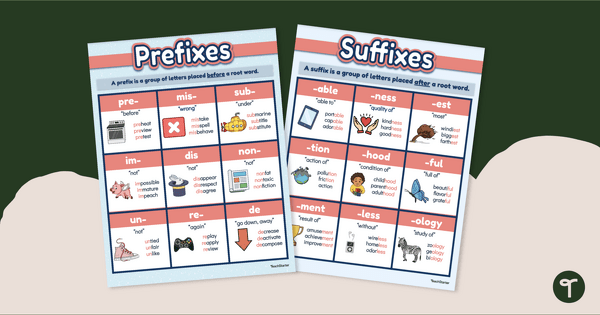 teaching resource
Increase vocabulary skills with anchor charts about prefixes and suffixes.