Discover the difference between renewable and nonrenewable energy sources with a comprehension passage and worksheet.
What are Renewable and Nonrenewable Energy Sources?
Renewable energy sources come from natural resources that replenish themselves, like sunlight, wind, and water. They are important because they don't run out, don't produce harmful pollution, and help combat climate change. Nonrenewable energy sources come from fossil fuels that took millions of years to form and will eventually run out. They are important because they provide energy to power our homes, cars, and cities, but they produce harmful pollution that damages our environment and contributes to climate change. Using more renewable energy sources can help us create a cleaner and more sustainable future.
Science-Based Reading Comprehension Passages
This resource is designed to help you blend your reading comprehension and science curriculum standards. With the included passage, students will read about energy sources and discover examples of both renewable and nonrenewable resources. The passage is followed by a grouping of six open-ended constructed response questions for students to use to demonstrate understanding.
---
You're only a click away from your new resource. Click the download button to download the quick-print PDF file and put your students to work!
Need More? Try these Sustainability Resources before you go!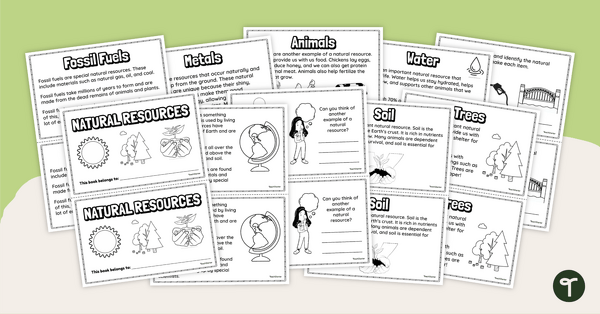 teaching resource
Learn about natural resources with this printable mini book.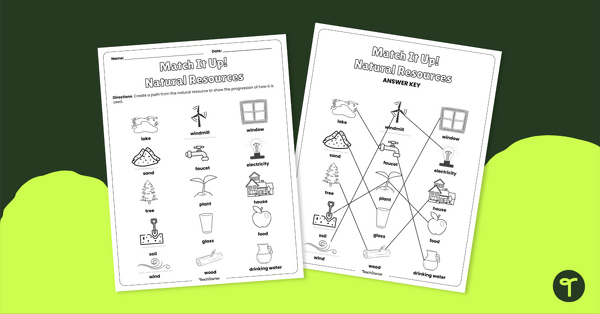 teaching resource
Match natural resources with how they are used with the help of this worksheet.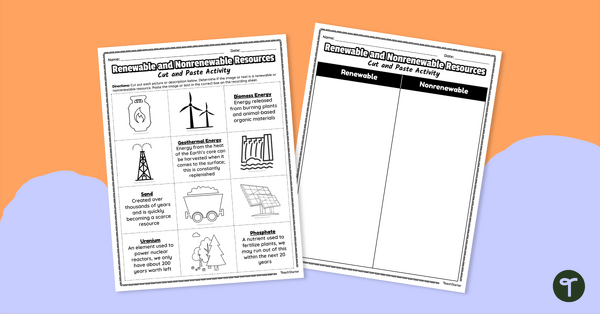 teaching resource
Sort renewable and nonrenewable resources with this cut-and-paste science worksheet.