A rhino mindful coloring sheet.
Use this teaching resource as a relaxing mindfulness activity for your students. It can be completed as a whole group during your daily mindfulness time or as an individual activity when a student needs some time away to cool down.
Writing Prompts
Why not use your class's beautiful creations as a prompt for a writing task?
Imaginative writing, such as poetry or narrative, can be built around each of the unique animals on the mindful coloring pages. Use your students' images as the main character and have them complete a simple storyboard template about their creature.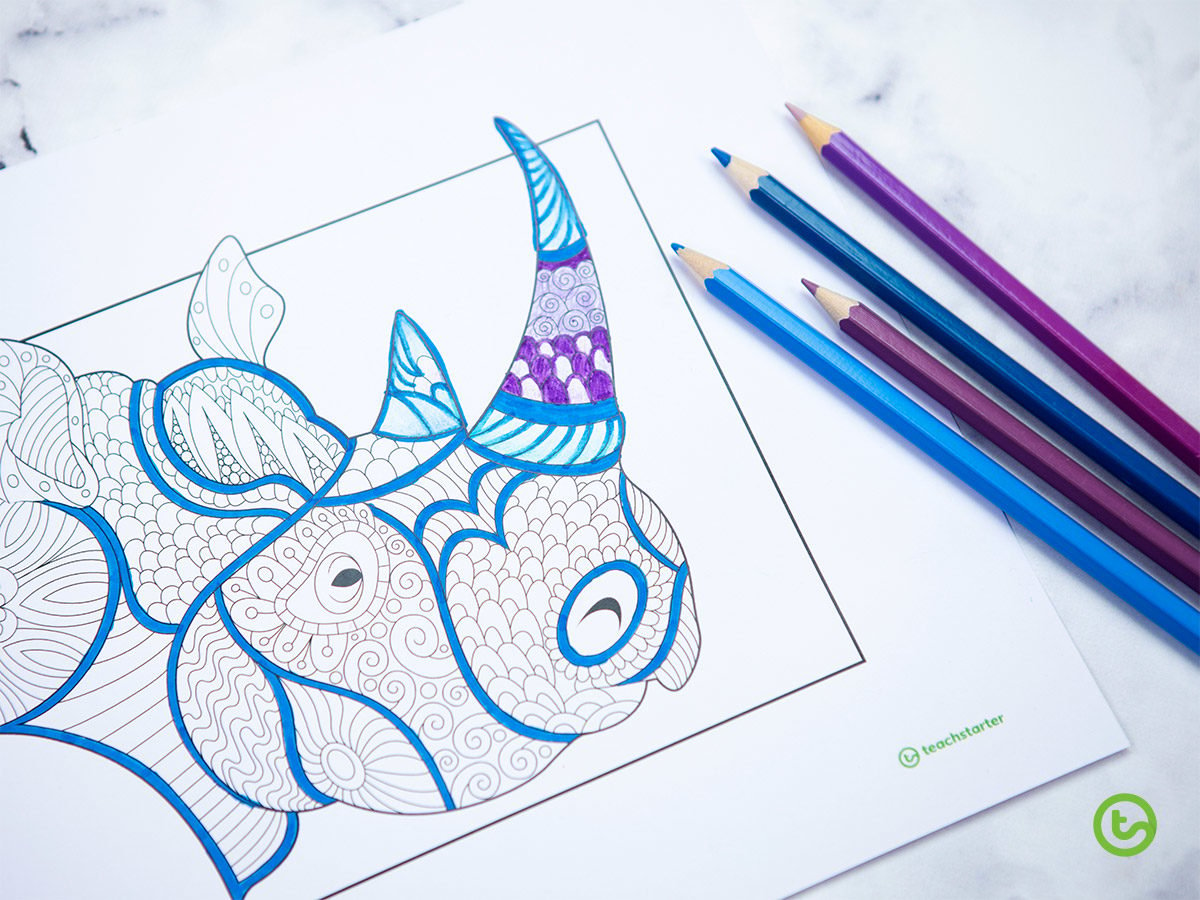 Take a look at Teach Starter's other mindful animal coloring sheets: