Practice identifying characteristics of each season and how to write them using this one-page worksheet.
Kindergarten Trace and Draw Activity
If you're a Kindergarten teacher focusing on seasons with your class, you'll know one of the fundamental understanding about seasons is the order in which they occur! In Kindergarten we look at ordering images of seasonal changes across the year. This simple one-page worksheet requires students to trace the names of the season, which appear in order, and draw a picture to represent their knowledge of each season.
This would be an excellent baseline task for your students at the commencement of the unit, to determine the depth of their prior knowledge about seasons.
Using This Seasons Worksheet in Your Classroom
This is such a versatile teaching resource, so you can use it in many ways. Why not try:
Setting it out as one of your ELA groups as part of an integrated unit on seasons
Using it as a simple homework task
Incorporating it into a handwriting lesson, or
Having students cut out each box and glue them into their science books in their correct order
---
This teaching resource was made in collaboration with Kaitlyn Blevins, a teacher and Teach Starter collaborator.
---
Searching for more seasons resources?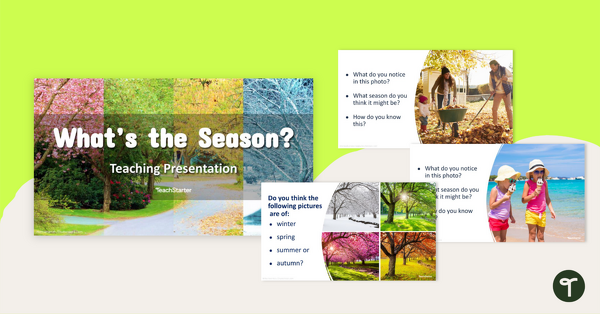 teaching resource
Help your students explore the four seasons and how they affect everyday life using this colorful teaching presentation.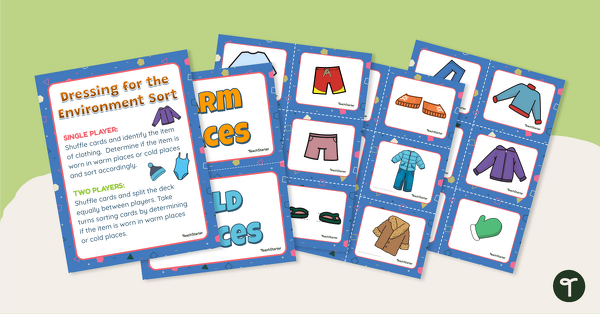 teaching resource
Help children learn about dressing for the environment by sorting clothing items into categories for warm climate and cold climate.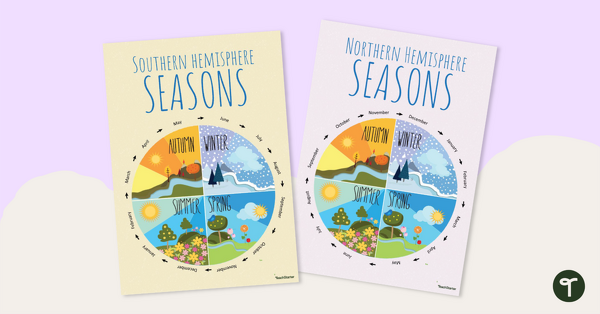 teaching resource
Use these posters in the classroom to give students a visual representation of the seasons (and which months they inlcude in both the Northern Hemishpere and the Southern Hemisphere).