Go shopping for synonyms with a fun "Synonym Shop" color by code worksheet.
Let's Go Shopping! Synonyms Worksheet
Grab your wallets and hop in the car for a quick trip to the Synonym Shop. This printable synonym identification worksheet is perfect for helping your students build their vocabulary skills with synonyms
This worksheet requires students to look at a pair of words inside each of the products in the Synonym Shop and determine if those words are synonyms or antonyms. Then, students will color the products containing words that are synonyms.
Download and Print More Activities with Synonyms
You're just a click away from getting your new resources! Use the dropdown arrow on the Download button to select the Editable Google Slides resource file or the quick-print PDF version.
---
While you're here, check out more synonym and antonym activities!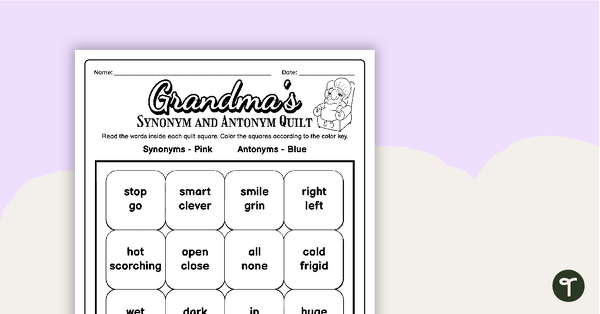 teaching resource
Help Gran choose her next quilt design with a Synonyms and Antonyms Color-by-Code Worksheet.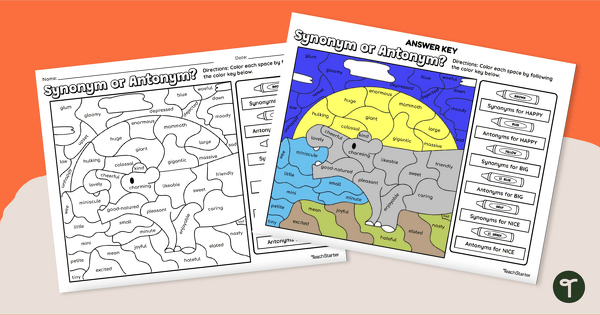 teaching resource
Reveal the hidden picture and practice using synonyms and antonyms with a vocabulary color-by-code worksheet.