Review the order of the planets with a fun space adventure board game.
🪐 Planet Board Game
Have your students been learning about the order of the planets and their characteristics? Maybe they are learning about inner vs. outer planets or which planets are terrestrial and which are considered gas giants. This review game is the perfect way for your students to recall information about the planets but in a fun way!
To play the game, students will: 
Choose a game card and answer the question when it is their turn. 

If the question is answered correctly, the player will roll the die and move to the appropriate space on the board. If the question is answered incorrectly, the player will stay in the same game space.

There are a few special cards in the deck. If a player draws one of these cards, they move their piece appropriately, and then it is the next player's turn. 

Players will alternate who checks the answer key for the correct answer. 

The first person to make it to the end of the game board wins!
Through this activity, students will identify the planets in Earth's solar system and their position in relation to the Sun.
Tips for Differentiation + Scaffolding 
A team of dedicated, experienced educators created this resource to support your science lessons. 
In addition to individual student work time, use this solar system game to enhance learning through guided science groups or whole class lessons.
If you have a mixture of above and below-level learners, check out these suggestions for keeping students on track with the concepts: 
🆘 Support Struggling Students
Help students who need support understanding the concepts by providing access to previous assignments, posters, or anchor charts. Additionally, students can play this game in a 1-on-1 or small group setting.
➕ Challenge Fast Finishers
For students who need a bit of a challenge, encourage them to write and create their own questions to add to the game.
Plan lessons for all ability levels with our 10 Best Scaffolding Strategies! 
Easily Prepare This Resource for Your Students
Use the dropdown icon on the Download button to choose between the color PDF, black and white PDF, or editable Google Slides version of this resource. 
Print on cardstock for added durability and longevity. Place all pieces in a folder or large envelope for easy access. 
This resource comes with an optional colorful backside for the playing cards.
---
Don't stop there! We've got more activities and resources that cut down on lesson planning time: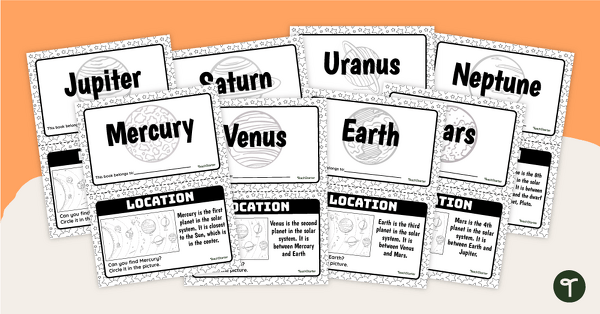 teaching resource
Read and learn about the planets of our solar system with this collection of 8 mini-books.
teaching resource
Use your knowledge of the solar system to complete 8 different planet puzzles.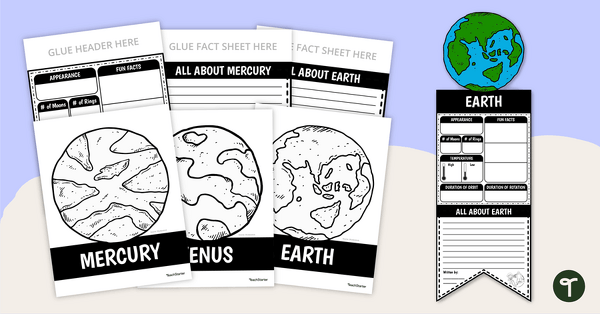 teaching resource
Practice research skills by exploring each planet and creating a visual display of information.